Toxic Algae
Lakes, reservoirs, rivers and streams are critical sources of drinking water for millions of Americans. They also provide recreational opportunities and wildlife habitat.
Now many of these water bodies are threatened by a growing phenomenon known as algae blooms, fueled largely by polluted runoff from farms and exacerbated by climate change. Algae blooms wreak havoc on ecosystems, and the cyanobacteria that make up these outbreaks sometimes produce poisonous byproducts called cyanotoxins. Ingestion of or even just exposure to these toxins has been associated with many human health issues, ranging from diarrhea to cancer, as well as with pet and wildlife deaths.
Currently, no government agency publicly tracks toxic algae outbreaks nationally. To fill this gap and help policymakers and consumers understand and quantify the impact of toxic algae blooms on drinking water, recreation, public health and the environment, EWG is monitoring and mapping all related news reports across the U.S. since 2010.
If you see algae that is bluish-green or looks like pea soup in a lake or other water body, contact the local health department to let them know and have it tested for toxins. You can also reach out to local media to try to get coverage of the issue.
Check out our map here.
View photos of algae blooms here.
---
News Reports of Algae Blooms Across the U.S., 2010 to Present
Click on the below image to see an interactive map of where news reports have been written about algae blooms since 2010.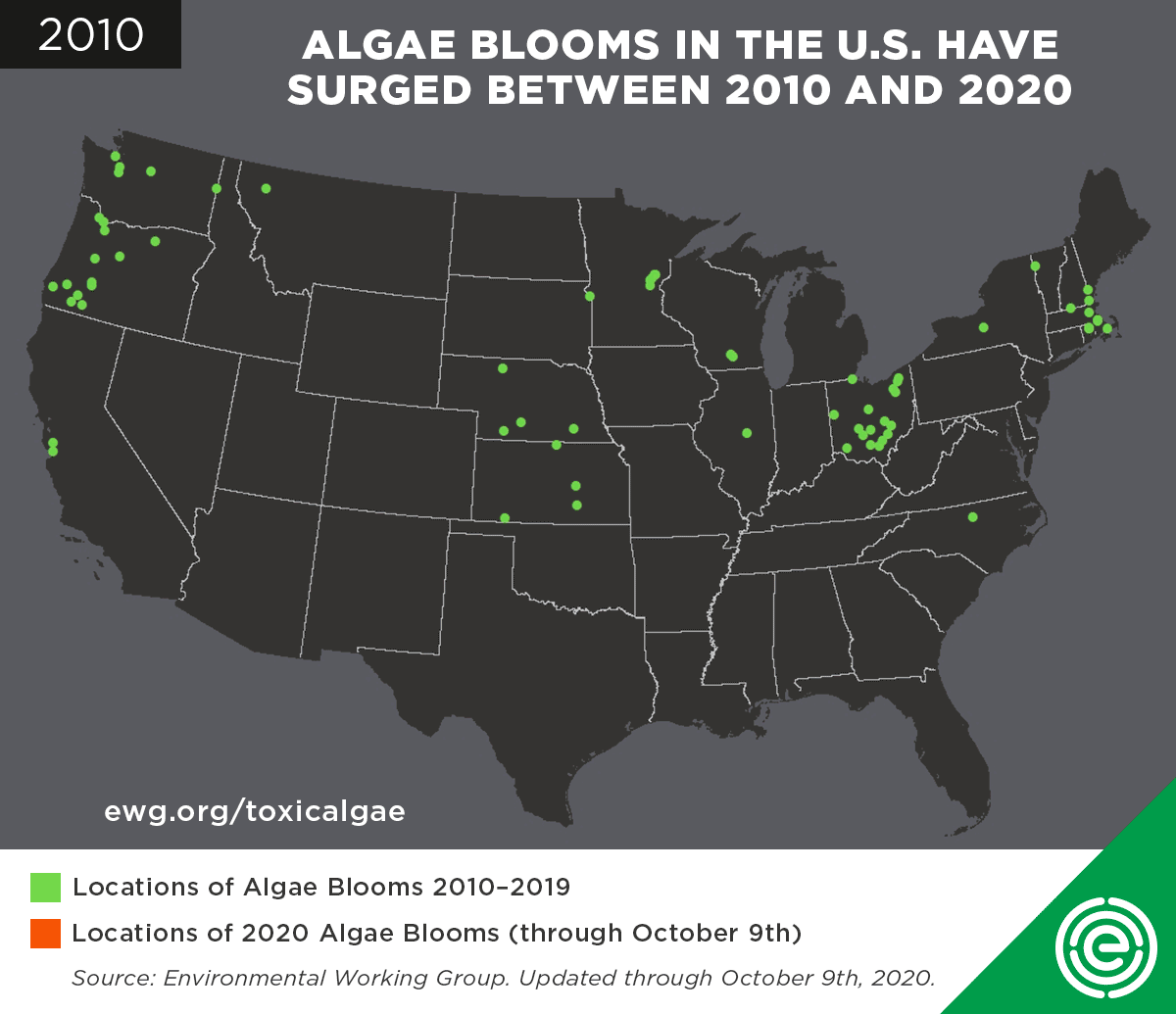 Pages