EWG's Guide to Bug Repellents in the Age of Zika
EWG's Guide to Bug Repellents in the Age of Zika
Download our Zika tip sheet | Read our Zika bug repellent guide | Download our tip sheet | Download our report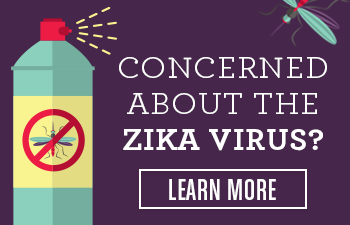 The Zika virus can cause severe brain damage in newborns and may trigger nervous system disorders in adults.
It is carried by Aedes mosquitoes that range across about 30 U.S. states in the summertime. It can also be transmitted by sexual contact.
Though the current Zika outbreak has been concentrated in Latin America and the Caribbean, it has now reached Miami. The Centers for Disease Control and Prevention is urging pregnant women, women who might become pregnant and their partners to not travel to a small community in Miami, just north of the city center, and to take strong precautions against mosquito bites.
No repellent is 100 percent effective. Click one of the options below to find your best bet.
EWG scientists have ranked repellents in order of effectiveness against the Aedes mosquito thought to be the primary Zika virus carrier:
Most effective
DEET (20-30 percent concentration)
Picaridin (20 percent concentration)
IR 3535 (20 percent concentration)
In laboratory conditions, these repellents offer strong protection from the Aedes mosquito for at least four hours. It's important to reapply after swimming and sweating.
Less effective
Not effective
Vitamin B1 patches
Essential oils
Some essential oils may work for short periods, but others are ineffective against Aedes mosquitoes. Due to the serious risks posed by Zika, EWG does not recommend blends of essential oils for people at risk of mosquito-borne infection.
Zika is not the only disease transmitted by mosquitoes or other insects.
The West Nile virus has been detected in the Aedes species and numerous other types of mosquitoes that live in the U.S. In 2015, 48 states and the District of Columbia reported West Nile infections in people, birds and mosquitoes, according to the CDC. Of the 2,060 people diagnosed with West Nile disease, two-thirds suffered neuro-invasive complications, including meningitis and encephalitis.
Lyme disease, caused by a bacterium spread by ticks, was responsible for 25,359 confirmed cases and another 8,102 suspected cases in 2014, according to the CDC. These were concentrated in the Northeast and upper Midwest, though a few were reported in nearly every state.
All these illnesses and other pest-borne diseases can have serious and, in the case of newborns, devastating consequences. Many experts expect to see more cases in the future as the warming climate expands the habitat of species that spread pathogens.
Many people are understandably concerned about the possible drawbacks of common insect repellents such as DEET. In researching our 2013 report, we spent 18 months digging into the question: What are the safest and most effective ways to prevent bug bites and the diseases they may transmit?
We concluded that there is no sure, completely safe way to prevent bug bites. All bug repellents have pros and cons.
But some repellents are effective and relatively low in toxicity -- provided you take precautions when using them, particularly on children.
Among the three repellent chemicals that are EWG's top picks is DEET, which is widely used but much maligned. DEET's safety profile is better than many people assume. Its effectiveness at preventing bites is approached by only a few other repellent ingredients.
DEET isn't a perfect choice nor the only choice. But weighed against the consequences of Zika disease and West Nile virus, we believe it is a reasonable one.
If you are not in an area where mosquitoes that may carry Zika have been identified, but you are concerned about other mosquito- or tick-borne diseases, read our 2013 report: What to look for in a bug repellent.