NO ESCAPE:
Tests Find Toxic Fire Retardants in Mothers – and Even More in Toddlers
EWG.org
NO ESCAPE: : Health dangers of fire retardant chemicals
Health dangers of fire retardant chemicals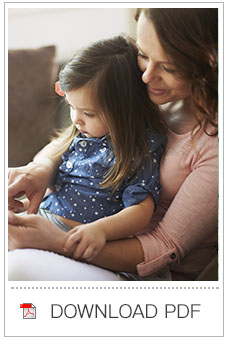 The safety of fire retardant chemicals has been questioned for decades. Some chemicals have sparked enough concern to warrant regulatory action. A study published in the journal Science in the 1970s showed that children who wore pajamas treated with the fire retardant tris(2,3-dibromopropyl)phosphate, or TDBPP, had a mutagenic metabolite in their urine that was not present in children who never wore treated pajamas (Blum 1978). The Consumer Product Safety Commission banned TDBPP in children's clothing in 1977 after a National Cancer Institute study showed that it causes tumors in laboratory animals (NCI 1978). Shortly thereafter TDCIPP, which is closely related to TBCPP, was voluntarily phased out of children's sleepwear due to similar concerns (Gold 1978; CPSC 1977). Now that there is clear evidence that TDCIPP causes tumors in animals in multiple organs, the state of California has listed it as a chemical known to cause cancer (OEHHA 2011; OEHHA 2014). The Consumer Product Safety Commission considers TDCIPP a probable human carcinogen (Babich 2006).
In September of last year, TDCIPP was nominated for review and possible inclusion in the U.S. Department of Health and Human Services Report on Carcinogens (Federal Register 2013). The EPA is currently assessing human health risks associated with TDCIPP as part of its Toxic Substances Control Act Work Plan and Action Plan efforts.
TDCIPP's capacity to disrupt the endocrine system has been explored to a limited extent. A study that compared the levels of TDCIPP in house dust to hormones and semen quality in men associated the chemical with a decrease in thyroxine, a thyroid hormone, and an increase in prolactin, which stimulates milk production and breast development in women (Meeker 2010). The same group found a correlation between TCDIPP's urinary metabolite, BDCIPP, and decreased sperm motility (Meeker 2013). Studies in zebrafish show that TDCIPP may alter the expression of certain genes involved in development and reproduction, including those that regulate the expression of sex hormones (Lui 2013a; Lui 2013b). And a study using rat nerve cells suggests that TDCIPP might be neurotoxic (Dishaw 2011). The 2006 risk assessment performed by the Consumer Product Safety Commission concluded that foam in upholstered furniture treated with TDCIPP "might present a hazard to consumers, based on both cancer and non-cancer hazards."
According to the most recent EPA reporting data, TDCIPP is a high production volume chemical, with 10 to 50 million pounds manufactured or imported in 2011 (EPA 2014a). One manufacturer, ICL Industrial Products, has pledged to stop production next year (Chemicals-Technology 2012). However, the company has announced plans to expand production of a replacement chemical, trademarked "Fyrol HF-5." No toxicity data on Fyrol HF-5 are currently available to the public. The Material Safety Data Sheet says the components of Fyrol HF-5 are a proprietary mixture containing TPhP (ICL 2012; ICL 2014). ICL appears to be swapping out one problematic chemical for a secret proprietary mixture lacking publically available toxicity data.
Firemaster® 550 safety must be investigated
Great Lakes Solutions, a subsidiary of Chemtura based in Indiana, has manufactured Firemaster® 550 since the mid-90s. Chemtura initially did not disclose the ingredients in this mixture, but Dr. Heather Stapleton, a co-author of this study, analyzed the components in her laboratory at Duke University and found that Firemaster® 550 contains TPhP, EH-TBB, TBPH (or bis(2-ethylhexyl)2,3,4,5-tetrabromophthalate) and a mixture of isopropylated TPhP isomers, including the precursors of ip-DPhP for which EWG and Duke tested in this study (Stapleton 2008).
TPhP is a constituent of Firemaster® 550 and is also used as a plasticizer in rubber and vinyl to help make these materials flexible and weather-resistant. It is a high production volume chemical. Earlier this year, EPA reported that nearly 10.8 million pounds were imported or manufactured (EPA 2014b). The toxicity data for TPhP are limited, and the available studies are mostly decades old or incomplete (Babich 2006). Little information is available on health effects in animals and people after long-term exposure. TPhP and its urinary metabolite DPhP are associated with increased prolactin and decreased sperm concentration (Meeker 2010; Meeker 2013). Studies published this year report that TPhP has estrogenic activity and can interfere with metabolism, indicating it can disrupt endocrine signaling (Belcher 2014; Zhang 2014).
EH-TBB is a component of Firemaster® 550. Results of industry-sponsored studies from 2008 that the EPA ordered from Chemtura show that a combination of EH-TBB and TBPH caused reproductive and developmental damage to lab animals, including fetal malformations and birth weight effects (MPI Research Study 1038-006, CN-2065; MPI Research Study 1038-008, CN-2065).
The toxicity of Firemaster® 550 as a mixture is poorly understood, but recent independent academic research indicates it might be harmful. One study shows that when rats ingested Firemaster ® 550 in doses similar to the amounts found in contaminated dust, they showed hormone changes and weighed more than unexposed animals (Patisaul 2012). Early puberty was observed in female rats, males showed changes in cardiac tissue, and both males and females exhibited behavior changes. These effects occurred at doses much lower than those that produced "no effect" according to the studies on EH-TBB and TBPH commissioned by Chemtura. A separate study showed that Firemaster® 550 also causes DNA damage in the liver cells of fish (Bearr 2010).