Pears join the Dirty Dozen™ -- Now with an extra helping of pesticides
WEDNESDAY, MARCH 20, 2019
Pesticides on conventionally grown pears have increased dramatically in recent years, according to the latest tests by the Department of Agriculture. The sharp rise vaulted the fruit onto EWG's 2016 Dirty Dozen™ list of fruits and vegetables most contaminated with pesticide residues. This year, pears rank ninth on the list.
In 2016, the most recent year for which data is available, the USDA's tests of 678 samples of conventional pears found:
The amount of pesticide residues on pears more than doubled since 2010, from 0.6 parts per million, or ppm, to 1.4 ppm.
Forty-eight percent of the pears tested had residues of five or more pesticides, compared to just 3 percent in 2010.
Overall, 49 pesticides were found on pear samples, up from nine in 2010.
All pear samples were thoroughly washed before testing. Most pears tested were grown in the U.S., not imported.
The pesticides detected on pears include fungicides, applied to control fungus and mold, as well as insecticides. This is troubling because there is very little research on the health effects of ingesting multiple pesticides.
The pesticides detected in the highest concentrations were all fungicides, which can be applied late in the growing season, or even after pears are harvested, to keep them from spoiling in storage. The average amount of pesticides found on pears was greater than that on other tree fruit crops, including peaches, nectarines, apples and cherries, all of which are also on the Dirty Dozen list.
Among the pesticides detected on conventionally grown pears in 2016 were:
Carbendazim, found on more than one-fourth of samples, is toxic to the male reproductive system and a suspected hormone disruptor.
Diphenylamine, found on about one in 10 samples, is banned in Europe because of concerns that it could form cancer-causing nitrosamines during storage or when pears are cooked.
The bee-killing insecticides acetamiprid and imidacloprid, found on about one in seven and one in 10 samples, respectively.
But not all trends for pesticide use on pears are negative. Over the past two decades, the Environmental Protection Agency has restricted the use of highly toxic organophosphate and carbamate pesticides.
In addition, when EWG reviewed changes in pesticide residues detected in baby food, including pear purees, we discovered that the highly toxic insecticides we found in 1995 – two of which the USDA found on fresh pear samples in 2009 – are no longer present on fresh or pureed pears. But many baby food purees, including more than one-third of pear baby foods, still have too many pesticide residues to be sold in Europe. European Union laws prohibit finished food products from having more than 10 ppb of any pesticide.
Get the App
EWG's Skin Deep® Mobile App
Download EWG's Healthy Living App Today! Ratings for more than 120,000 food and personal care products, now at your fingertips.

Download EWG's Healthy Living App Today! Ratings for more than 120,000 food and personal care products, now at your fingertips.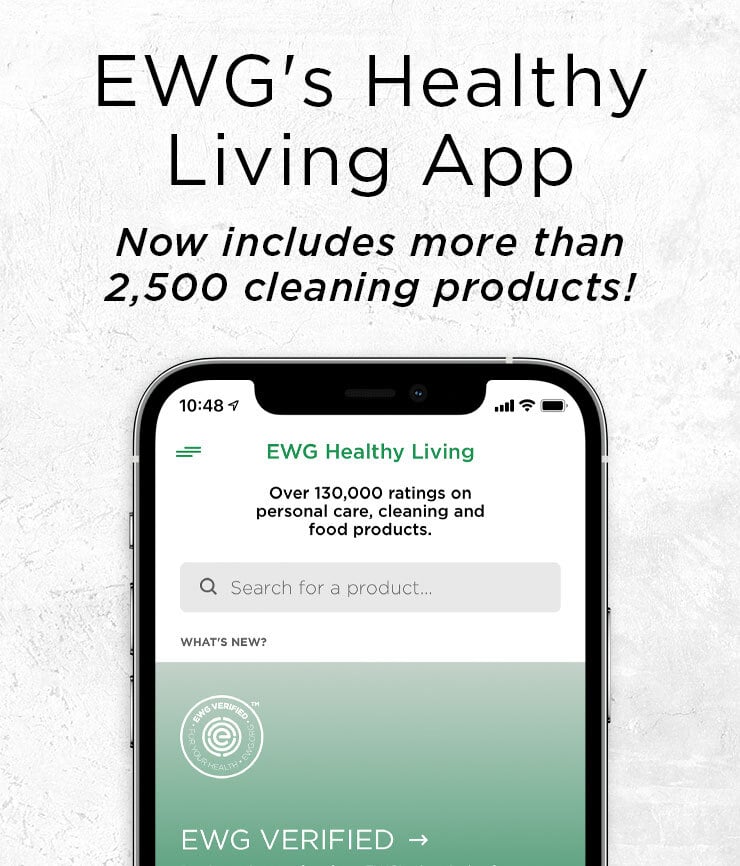 Download App
Other EWG Resources