Neonic Pesticides: Banned in Europe, Common on U.S. Produce, Lethal to Bees
By Olga Naidenko, Ph.D., Senior Science Advisor for Children's Environmental Health
THURSDAY, JULY 26, 2018
Some of the fruits and vegetables most commonly eaten by American children and adults have residues of pesticides that are not allowed in the European Union. With the recent E.U. decision to ban the outdoor use of bee-killing insecticides called neonics, three more pesticides have joined the list.
An Environmental Working Group analysis of the latest Department of Agriculture tests shows that residues of at least one of three EU-banned neonicotinoid pesticides – imidacloprid, clothianidin and thiamethoxam – were found on more than half the samples of U.S. potatoes, spinach and lettuce tested. At least one of these neonics was also found on more than one-fourth of the samples of U.S. cherries, watermelons and strawberries.
The growing use of neonics is a serious concern because healthy bees and other insects are necessary for pollinating many crops. Some studies on human health also suggest that exposure to neonics may be harmful to developing fetuses and children.
Table 1: U.S. Produce with Residues of Neonic Pesticides Banned in Europe
| Fruit or vegetable | Percent of samples with residues of neonic insecticides |
| --- | --- |
| Potatoes | 60% |
| Spinach | 57% |
| Lettuces | 52% |
| Cherries, frozen | 40% |
| Cauliflower | 36% |
| Watermelons | 31% |
| Tomatoes | 29% |
| Cherries, fresh | 26% |
| Strawberries | 26% |
EWG analyzed the prevalence of three neonicotinoid insecticides, which are now banned in Europe, on U.S. produce. The insecticides are imidacloprid, clothianidin and thiamethoxam. Data for all foods except for cauliflower are from 2015 to 2016 USDA testing. Data for cauliflower are from 2012 to 2013 USDA testing.
The use of neonics in the U.S. expanded dramatically over the past two decades as the chemicals became a mainstay of conventional agriculture. Neonics are used as a seed coating treatment for corn and soybeans, and are also sprayed on many fruits and vegetables during the growing season, endangering bees and other pollinators.
In the largest field study of the effects of neonicotinoids on honeybees and wild bees, European scientists reported the chemicals harm bee colonies – especially when bees have nothing to feed on other than crops treated with synthetic pesticides. In worldwide testing of honey samples, neonics were found in three-fourths of samples, underscoring the threat these insecticides pose to bee colonies.
Research on the human health effects of neonicotinoid pesticides is still ongoing.
In 2017, researchers from George Washington University and the National Institute of Environmental Health Sciences reported that in some human epidemiological studies, exposure to neonics has been linked with increased risk of harm for the developing fetus, as well as increased risk of autism spectrum disorders and memory loss. Most insecticides harm the nervous system, especially in children, so minimizing use of and exposure to insecticides is important.
To protect bees and other pollinators, in 2013 the European Union enacted a moratorium on neonicotinoid use on several crops, followed by a decision to adopt a complete ban. The ban on neonic use takes effect by September, and seeds previously treated with the chemicals may not be sold after December, although EU member countries may seek "emergency" exemptions for limited uses of neonics in agriculture.
But the U.S. has lagged far behind in taking action on neonics, despite the fact that bee colony collapse has caused severe economic losses for American beekeepers. Bees and other pollinators are also essential for U.S. farmers who grow squashes, melons, cantaloupes, apples, almonds and many other crops that need pollination to bear fruit.
The U.S. pesticide industry is clearly concerned that federal regulators may follow Europe's lead.
In October 2017, a team of British, Hungarian and German scientists published results of a study that detected neonics in 75 percent of honey samples collected worldwide. Of the honey samples from North America, half contained neonics.
The same day an article describing the study was published, an executive of CropLife America, the pesticide industry's main lobbying group, asked an official with the USDA's Pesticide Data Program for advance information on that department's own study of pesticide residues in honey.
"Is the current round of honey testing by PDP far enough along to corroborate (or contradict) any of the findings in this article?" Ray McAllister, CropLife's senior director for regulatory policy, wrote on Oct. 5, 2017, to Diane Haynes, the PDP's director of monitoring programs. The email was obtained through a Freedom of Information Act request by American Oversight for EWG.
Haynes replied that she would send "an unofficial synopsis of the data" when preliminary results were available. When the USDA study was released later last year, it reported that no neonics were detected in the honey samples that were tested. But depending on the specific neonic, the USDA's test method was 500 to 1,000 times less sensitive than the method used in the European study.
EWG and more than 120,000 of our supporters have written to the Environmental Protection Agency urging it to ban all unnecessary uses of neonicotinoid insecticides in the U.S.
There is a gap between EU and U.S. pesticide use because pesticide regulation in the U.S. favors the interests of manufacturers over public health. The European Union sets a higher bar for pesticide safety, and a more precautionary registration system keeps some of the most harmful pesticides off the market. Research by the Center for International Environmental Law estimates that at least 80 pesticides are banned or restricted in Europe, but are still allowed on American crops.
EWG's analysis of USDA and EU data shows that U.S. apples, pears, peaches, cherries and spinach are the produce items that most frequently contain pesticides banned or restricted in Europe. Thirty percent to 80 percent of U.S. samples of those foods contain at least one pesticide banned or restricted in Europe. All these foods are included in EWG's Dirty Dozen™ list of produce items with the most pesticide residues.
Table 2: U.S. Produce With Residues of Pesticides Banned or Restricted in Europe
| Fruit or vegetable | Percent of samples with at least one pesticide banned or restricted in the EU |
| --- | --- |
| Apples and applesauce | 85% |
| Spinach | 71% |
| Peaches | 49% |
| Pears | 47% |
| Cherries, fresh | 38% |
| Nectarines | 35% |
EWG identified six pesticides that are not permitted to be used in Europe due to human health or safety concerns, but are found in significant quantities on U.S. produce: carbaryl, carbendazim, diphenylamine, ethoxyquin, iprodione and permethrin. Carbaryl, diphenylamine and iprodione may increase the risk of cancer. Permethrin harms the brain and the nervous system. Carbendazim is harmful to the developing fetus. Ethoxyquin affects the kidneys and liver.
In the long run, to protect bees – and the health of children and all Americans – farmers must shift away from dependency on intensive use of chemical pesticides toward safer, non-chemical pest management methods. Families who want to immediately protect themselves from pesticide exposure should choose organic produce or produce with fewer pesticide residues whenever possible.
As more Americans make these choices, food producers and retailers are responding. In May, the wholesale giant Costco announced it will encourage its suppliers to phase out the use of neonicotinoids in favor of less-toxic alternatives that protect bees and other pollinators.
For more information about how to avoid pesticides on food, visit EWG's Shopper's Guide to Pesticides in Produce™.
Donate Now!
EWG helps protect your family from pesticides! Donate $15 today and EWG will send you our Shopper's Guide to Pesticides in Produce™ bag tag FREE to say thank you.
DONATE NOW
Get the App
EWG's Skin Deep® Mobile App
Download EWG's Healthy Living App Today! Ratings for more than 120,000 food and personal care products, now at your fingertips.

Download EWG's Healthy Living App Today! Ratings for more than 120,000 food and personal care products, now at your fingertips.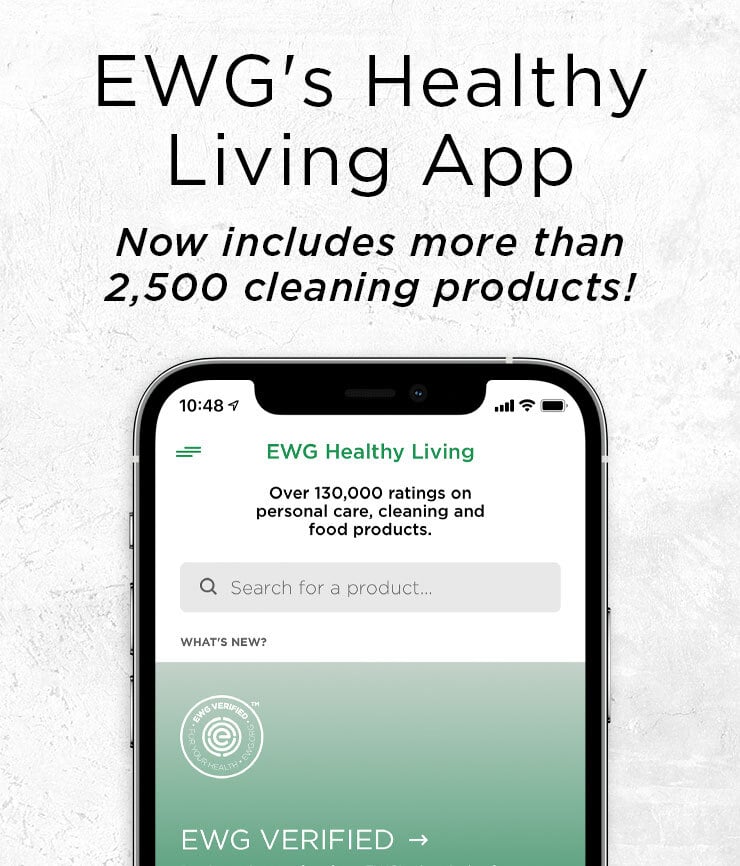 Download App
Other EWG Resources