EWG'S 10
TH

ANNUAL
EARTH DINNER
TUESDAY
April 23
SPECIAL GUESTS:
EWG President Ken Cook
Chief Executive Officer of Revlon, Inc. Debra G. Perelman
EWG Board Member Michelle Pfeiffer
CEO & Founder of Juice Beauty Karen Behnke
CITY VIEW AT METREON
135 4
th

Street | San Francisco, CA 94103
5:30 PM - VIP Reception
6:00 PM - General Reception
7:00 PM - Dinner
EWG's Annual Earth Dinner, in San Francisco, celebrates EWG's achievements in shaping environmental policy, protecting consumers against toxic exposures and providing the information you need to protect your and your family's health.
This year we are celebrating with our 10th annual dinner and will be honoring EWG's more than two decades of fighting on the front lines for public and environmental health.
REVENGE OF THE CHEMISTRY NERDS
Transparency, Science & Market Disruption
If we are going to live so intimately with these chemicals, eating and drinking them, taking them into the very marrow of our bones, we had better know something about their nature and their power.
—Rachel Carson
Join us on April 23rd at EWG's annual dinner as we discuss how, in today's corporate and political climate, EWG is helping build a world that's safe for us, our children, and our grandchildren.
On any given day, tens of thousands of people visit EWG's websites and apps to look up ingredient names, search for healthy products, and learn about everyday pollution and toxic chemical exposures.
These thousands of people have turned into millions of informed shoppers who are disrupting the marketplace in a quest for cleaner food, cleaner personal care, and cleaner living.
Join us to raise funds to support our unique approach, which combines groundbreaking science with creative storytelling that empowers millions of people to join our community.
Ken Cook
EWG President
Ken is recognized as one of the most prominent critics of our nation's antiquated toxics laws, working tirelessly to establish federal standards that are protective of human health. Under Ken's leadership, EWG empowers families with tools backed by science to help reduce their exposure to toxic chemicals in food, drinking water, cosmetics and household products.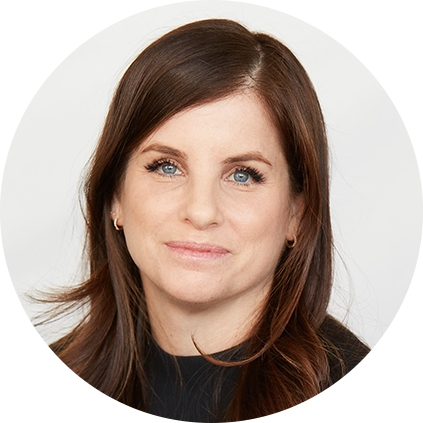 Debra G. Perelman
Chief Executive Officer, Revlon, Inc.
Revlon is a beauty trendsetter in the world of color cosmetics and hair care, with brands sold in approximately 150 countries. A thoughtful, team-oriented leader, Ms. Perelman is breaking paradigms to compete in today's digital and consumer-first environment. She is co-founder and vice chairman of the Child Mind Institute, a nonprofit dedicated to transforming the lives of children and families struggling with mental health and learning disorders.
Michelle Pfeiffer
EWG Board Member
Michelle Pfeiffer is a Golden Globe Award winner and three-time Academy Award-nominated actress. She has been a longtime advocate of the environment and children's environmental health. Michelle has been a supporter of EWG since its inception. She has also lent her voice to other critical issues, supporting the Humane Society and the American Cancer Society.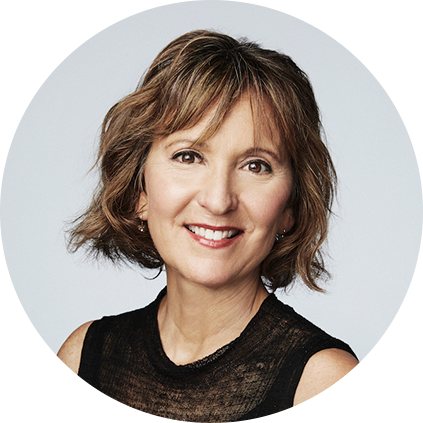 Karen Behnke
CEO & Founder of Juice Beauty
Karen Behnke became passionate about the safety of personal care products when she was pregnant and discovered that most personal care products contained many harmful ingredients. Today her company, Juice Beauty, offers antioxidant-rich and effective skincare and makeup that meet the rigorous organic product regulations in the United States.
Gay Browne
Ingrid & George Carney
Adrienne Elrod
Holly & Jim Farrell
Rob Fetherstonhaugh
Christine & Curtis Gardner
Jennifer & David Hatfield
Meg Cadoux Hirshberg & Gary Hirshberg
Gabrielle Hull
Nina Montée Karp & Harvey Karp
Shazi Visram & Joe Kulak
Maggie & Carter Mack
Karen & Steve Malkin
Elise & Steven Museles
Allen Northrup
Michelle Pfeiffer
Liza & Drummond Pike
Serena Torrey Roosevelt & Ted Roosevelt V
Susan Gravely & Bill Ross
Lis Vaughan-Rozenfeld & Kim Rozenfeld
Sandie Schmaier
Danielle & Jed York
*Host committee still in development
Kenneth A. Cook (Chairman), David Baker, Rob Fetherstonhaugh, Christine Gardner, Meg Cadoux Hirshberg, Mark Hyman, Nina Montée Karp, Harvey Karp, CJ Kettler, Karen Malkin, Elise Museles, Randy Paynter, Michelle Pfeiffer, Drummond Pike, Serena Torrey Roosevelt, Bill Ross, Kim Rozenfeld, Laura Turner Seydel and Shazi Visram