Explosion of Unregulated Factory Farms in Maumee Watershed Fuels Lake Erie's Toxic Blooms
April 2019
The Maumee River, overloaded with fertilizer and manure, is the single largest source of the phosphorus that triggers blooms of toxic algae in Lake Erie. Over half of the manure in the Maumee River watershed comes from an exploding number of unregulated factory farms, a new EWG and Environmental Law & Policy Center investigation reveals.
Outbreaks of toxic algae, fueled by pollution from manure and fertilizer from farm fields, are increasing in frequency and severity across the U.S. In 2014, a toxic bloom in Lake Erie imperiled the drinking water of 500,000 residents in Toledo, Ohio. The Lake Erie outbreak, now an annual event, is getting much worse.
Up until now, there were shockingly scant, verifiable details about the role phosphorus-rich manure from factory farms in the Maumee watershed plays in the pollution pouring into Lake Erie.
New EWG and ELPC data from aerial photos and satellite mapping reveals how rapidly factory farms have multiplied in the watershed, with weak or nonexistent oversight from environmental officials. Analysts found where the factory farms are, how many there are and – most critical for lawmakers and concerned citizens – how much manure and phosphorus is generated in the Maumee watershed.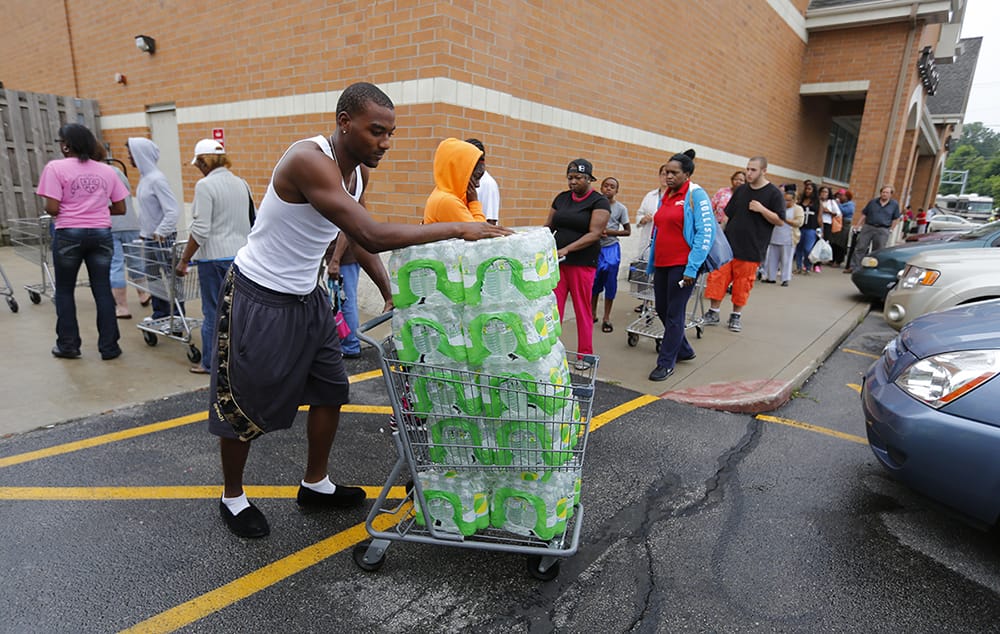 Source: Toledo Blade
Where are the factory farms?
Explore the Map