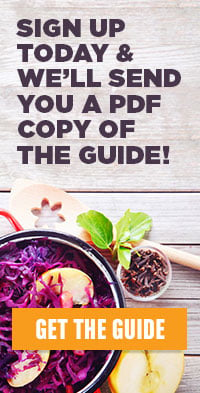 BETTER FOOD, LOWER COST
Stretching your dollars to get a month's worth of healthy, filling food is a challenge. EWG assessed nearly 1,200 foods and hand-picked the best 100 or so that pack in nutrients at a good price, with the fewest pesticides, contaminants and artificial ingredients. Enjoy!
EWG's "Good Food on a Tight Budget" booklet comes with our top tips for healthy eating, quick lists of best foods, tasty recipes and easy tools for tracking food prices and planning your weekly menu (a key step to cutting costs!).
We hope it helps you find delicious, healthy food -- and save money, too.
EWG nutritionist Dawn Undurraga, Share Our Strength's Laura Seman and D.C. chef Alli Sosna discuss how the guide helps families on a tight budget shop for and cook good food.