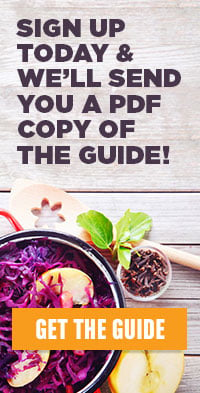 About this guide
The Environmental Working Group's guide to Good Food on a Tight Budget will help you fill your plate with delicious, healthy food—and save time and money.
This guide stems from EWG's work over many years to create our acclaimed Shopper's Guide to Pesticides in Produce, which highlights fresh fruits and vegetables low in weed-killers and bug-killers. EWG uncovers facts about other additives, contaminants and farming practices that put our health and the environment at risk.
This year, we've built upon what we've learned to create EWG's Good Food on a Tight Budget. Our guide—the only one of its kind—lists the most nutritious, most economical and least polluted fruits, vegetables, proteins, grains and dairy items.
EWG reviewed government surveys and tests for nearly 1,200 foods. We looked at food prices, nutrients, pesticides, environmental pollutants and artificial ingredients and picked the top 100 or so foods that ranked best on balance.
Inside the guide you'll find our simple tips for eating well, quick lists of best foods , tasty recipes, easy tools for tracking food prices and planning your weekly menu and a blank shopping list to help you stay on budget.
Our top picks are based on average food prices nationwide. The prices you see in the store depend on the season and where you live, so look for the best local buys.
Variety is important for your health and happiness. Our lists are a good start, but try other affordable foods, especially those from the fruit and vegetable aisles.
Can't find something on our list? Ask the store manager to stock it. If enough customers ask for something, stores often try to provide it.
Are you concerned about genetically engineered foods? Many haven't been tested for long-term safety. We are working to get these foods labeled so you can make informed choices. Learn more at www.justlabelit.org.
Happy, healthful eating from Environmental Working Group with thanks to Share Our Strength.
Acknowledgements
About us:
The Environmental Working Group (www.ewg.org) is a not-for-profit organization that marshals the power of information to protect human health and the environment. Our 1 million supporters nationwide rely on EWG's resources to make smarter, healthier decisions for themselves and their families. Our data-driven reports move consumer markets and spur larger policy changes.
In Collaboration With: Share our Strength
Share Our Strength's Cooking Matters® teaches families at risk of hunger how to get more food for their money and better nourishment from those foods, as part of the No Kid Hungry® campaign to end childhood hunger in America. Volunteer culinary and nutrition experts lead six-week cooking and nutrition courses and grocery store tours where participants learn how to select nutritious and low-cost ingredients and prepare them in delicious and healthy ways. Cooking Matters is sponsored nationally by Walmart. For more information, visit CookingMatters.org.
This guide was developed by EWG's Dawn Undurraga, nutritionist, and Jane Houlihan, senior vice president for research. It was edited by Elaine Shannon, editor-in-chief and publisher and Nils Bruzelius, executive editor and vice president for publications, and designed by EWG web designers Aman Anderson and Taylan "Ty" Yaniz.
We thank those who reviewed and provided valuable feedback on this guide and EWG's methodology:
Parke Wilde, Associate Professor, Nutrition, Tufts University,
Joseph Llobrera, Ph.D. Candidate, Tufts University,
Natalie Valpiani, Ph.D. Candidate, Tufts University,
Chef Greg Silverman, Senior Manager of Educational Outreach, Share Our Strength's Cooking Matters
Laura Seman, Senior Manager of Program Development and Evaluation, Share Our Strength's Cooking Matters
Jill Panichelli, Manager of Program Development, Share Our Strength's Cooking Matters,
Michelle Berger Marshall, Director of Nutrition, Feeding America,
Heather Hartline-Grafton, Senior Nutrition Policy Analyst, Food Research and Action Center,
Madeleine Levin, Senior Policy Analyst, Food Research and Action Center,
Sharon Feuer Gruber, Nutrition Consultant, Bread for the City,
Hannah Lupien, Food Policy Strategist, West Side Campaign Against Hunger,
Chef Ann Cooper, Chef and Advocate, Food Family Farming Foundation,
Samara Geller, Research Fellow, Environmental Working Group.
The opinions expressed in this report are those of the authors and do not necessarily reflect the views of funders or reviewers.
Copyright © 2012 by Environmental Working Group. All rights reserved.