Stay up to date!
Sign up for the latest updates, healthy living tips, promotions to support EWG's work and more, delivered right to your inbox.
Highlights
Everybody should have the right to healthy products."

Join Kourtney in our work to have #beautymadebetter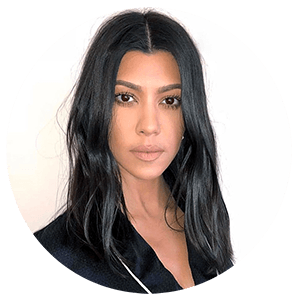 KOURTNEY KARDASHIAN
As the marketplace has evolved, our customers want access to real and unbiased information about what they put on their bodies. In our view, EWG provides the most accessible, comprehensive, and scientifically reviewed information to consumers so they can make informed choices. We are proud to partner with the EWG to help cultivate a more accountable marketplace."
MyChelle is thrilled to join the EWG VERIFIED™ program. For 15 years, we have focused on clean, conscious, and ethically sourced products with full transparency in ingredient labeling — complying with EWG's strict standards and policies. As a part of this new initiative, we look forward to spreading this important message to consumers who look to EWG for information that empowers people to live healthier lives."
TELL US WHY THE MARK MATTERS TO YOU
Which of the following product categories would you like to see EWG VERIFIED™?