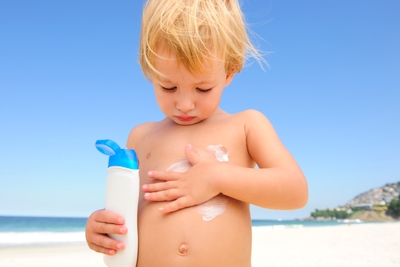 April 13, 2011
The Environmental Working Group's Skin Deep database just got a makeover.
The world's largest resource on personal care product safety logs an average of 100,000 searches daily – totaling nearly 250 million searches since EWG unveiled the site seven years ago.
New on the site:
A new look, with easier search and navigation tools. Many helpful suggestions from consumers and companies that use EWG's Skin Deep in their formulation decisions have contributed to this update.
More tips for safer products. By popular demand, EWG's Skin Deep offers more information on safer products for men, women, infants, and teens.
More answers to your questions. A new, searchable "Frequently Asked Questions" page makes it easy to find answers to your questions about personal care products safety issues.
Updated ingredient safety profiles. EWG's Skin Deep now shows two different types of ingredient safety information – data used for rating ingredients, and, new to this update, published research studies whose bearing on cosmetic ingredient safety is less certain but helpful to consumers for informational purposes only. EWG encourages consumers and manufacturers seeking a full picture of ingredient safety to review all this information and other research in the open scientific literature.
Refined "data availability" rating. Our new rating system better reflects the quantity of ingredient safety research in the open scientific literature. In the past, EWG attached a data gap rating ("percent data gap") based primarily on the number and scope of available studies on ingredient safety contained in the hazard and regulatory databases that comprise Skin Deep. Now, to better reflect data availability for ingredients with relatively little information in Skin Deep, we also account for other available research. In these cases, only 50 percent of the data availability rating for an individual ingredient is based on the scope of Skin Deep information. The remaining 50 percent reflects the number of studies listed for that ingredient in the government's PubMed scientific research index (www.pubmed.gov). The new data availability ratings are "none" "limited," "fair," "good" and "robust."
What are the limits of EWG's Skin Deep? Skin Deep contains product ratings based on a range of hazards associated with cosmetic ingredients. While these ratings represent the Environmental Working Group's best effort to present solid information on cosmetic safety, the answers are not as clear as we would like. Many products with green ratings contain ingredients that have not been thoroughly tested. These products are nearly free of ingredients that we know or suspect to present health hazards. But absence of evidence is not proof of safety. There may be chemical hazards that scientists have yet to identify. In cases where data are lacking, a "limited data" or "no data" rating is shown alongside the green hazard score. EWG's ratings are subject to revision as more data become known.
We publish our ratings with a significant caveat: the ratings are based on data suggesting that certain ingredients are hazardous. These data do not indicate that any particular product will cause health problems. Actual health risks, if any, will vary based on how much exposure each person has to a toxic ingredient, as well as individual variations in susceptibility.
For practical purposes, EWG's ratings represent the best available information on the safety of personal care product ingredients. As science advances, Skin Deep will embrace new insights into the safety of chemicals in personal care products.