NO ESCAPE:
Tests Find Toxic Fire Retardants in Mothers – and Even More in Toddlers
EWG.org
NO ESCAPE: : PBDEs: A cautionary tale
PBDEs: A cautionary tale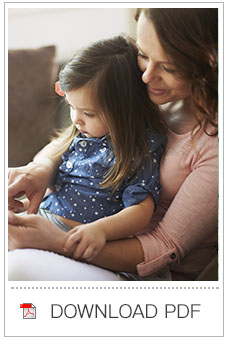 The story of PBDEs illustrates the inadequacy of the nation's chemical and fire safety laws. In the late 1990s, Swedish researchers found PBDE fire retardants in samples of breast milk. In the first study of its kind, EWG reported in 2008 that PBDE levels in American mothers were 75 times those found in European studies (EWG 2008a). (Despite the presence of fire retardants in breast milk, EWG encourages all mothers to breastfeed their children when possible; the benefits outweigh concerns about contaminants.)
In 2005 EWG released a startling report showing that umbilical cord blood had become contaminated with these fire retardants. All 10 of the newborns tested had detectable concentrations of PBDEs in their cord blood. In other words, exposure to these chemicals began before birth. A 2009 EWG report that tested the cord blood of 10 minority babies born between 2007 and 2008 found multiple PBDEs in every single sample.
Because PBDEs can affect neurodevelopment and thyroid hormone signaling that is critical to fetal health, exposure in the womb is of particular concern. As troubling were EWG's 2008 test results showing that toddlers' blood contained nearly three times the PBDEs of their parents (EWG 2008b).
American children with higher PBDE exposures score worse on assessments of learning and attention, and these deficits appear to persist through childhood, according to a longitudinal study published by the Center for the Health Assessment of Mothers and Children of Salinas (Eskenazi 2013). Other studies have found that exposure to PBDEs may affect maternal thyroid hormones and could alter children's behavior if they were exposed prenatally (Chevrier 2010; Stapleton 2011; Chen 2014). Research has also shown that women with higher PBDE levels take longer to become pregnant (Harley 2010). Although PBDEs are off the market, these chemicals are still detected in people due to their persistence, tendency to bioaccumulate, and presence in old furniture and other consumer goods.
The EWG-Duke study suggests that the fire retardant chemicals that replaced PBDEs could likely follow the same trajectory. The implications for policy are unmistakable: the U.S. desperately needs chemical policy reform so that Americans don't have to fear they are taking unnecessary risks with the health of their children.