NO ESCAPE:
Tests Find Toxic Fire Retardants in Mothers – and Even More in Toddlers
EWG.org
NO ESCAPE: : Executive Summary
By Johanna Congleton, M.S.P.H., Ph.D.; Renee Sharp, M.A., and Sonya Lunder, M.P.H.
Executive Summary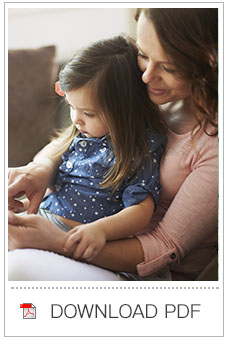 A new research study conducted by the Environmental Working Group and Duke University has found evidence of exposure to TDCIPP, a cancer-causing fire retardant, in the bodies of all 48 mothers and their children tested.
In the children, the average concentration of a chemical biomarker left when TDCIPP breaks down was nearly five times that of the average in the mothers. In the most extreme case, a child had 23 times the level measured in the mother.
The EWG-Duke study, the first to evaluate children's exposure to TDCIPP, documents that children in critical windows of development are experiencing exposure to a chemical listed as a carcinogen by California health authorities.
The researchers analyzed the volunteer subjects' urine for a TDCIPP metabolite. (A metabolite is a compound produced by the breakdown of a chemical in the body.) When scientists conduct biomonitoring studies to investigate chemicals that make their way into people, they consider metabolites to be "biomarkers of exposure," meaning the trail of evidence left in the body by the substance under investigation.
Children are believed to ingest significantly more fire retardant chemicals than their mothers because they spend more time on the floor amid house dust contaminated by fire retardant chemicals that have migrated out of consumer products, and because they put their hands and objects—toys, for example—in their mouths more frequently than adults.
TDCIPP, a member of a family of chemicals known as chlorinated alkyl phosphates, is routinely used as a fire retardant in polyurethane foam manufactured for upholstered furniture, automotive cushioning and infant goods like changing table pads and nursing pillows.
The urine of the children in the study also contained metabolites of several other flame retardants, some of which are components of a fire retardant mixture marketed under the brand name Firemaster® 550. Firemaster® 550 is added to furniture cushioning and baby products. For all three Firemaster® 550 chemicals, the children's average metabolite levels were elevated compared to the mothers, indicating relatively greater exposure.
The results of the study are troubling for several reasons:
TDCIPP causes cancer in laboratory animals and is listed as a carcinogen under Proposition 65 in the state of California. The U.S. Consumer Product Safety Commission considers it a probable human carcinogen.
TDCIPP and the chemicals found in Firemaster® 550 are suspected of disrupting the endocrine system, which is the body's master regulator of hormone signaling. Endocrine function is critical to normal growth, metabolism and sexual development. Substances that interfere with hormone signaling have been linked to a wide variety of disorders and conditions, including obesity and developmental problems.
Replacement fire retardants aren't safer
The use of TDCIPP and Firemaster® 550 has been on the rise as a replacement for a class of fire retardant chemicals called polybrominated diphenyl ethers, or PBDEs. These fire retardants were removed from the market because they persisted and accumulated in the environment and people and because they were found to be toxic to humans. Scientific research linked PBDEs to neurodevelopmental problems in children and altered thyroid function in pregnant women (Chevrier 2010; Stapleton 2011; Eskenazi 2013; Chen 2014).
Under intense pressure from EWG, other public health groups and the Environmental Protection Agency, the Great Lakes Chemical Corp. (now Chemtura Corp.) voluntarily halted production of two PBDE commercial mixtures in 2004. In 2009, after more negotiations with the EPA, two producers and one importer of fire retardant chemicals—Chemtura, Albemarle Corp. and ICL Industrial Products, Inc.— agreed to stop the use of a third PBDE commercial mixture by the end of 2013.
Even though sales of PBDEs have trickled to a halt, furniture treated with PBDE commercial mixtures often remains in Americans' homes for years. In 2008, a groundbreaking EWG study discovered that levels of PDBEs in toddlers were nearly three times those found in their mothers (Lunder 2010). This seminal study raised awareness of the dramatic extent to which potentially harmful chemicals were contaminating children's bodies.
The long-term effects of human exposure to the fire retardant chemicals studied in this project are not known, but there is ample reason to be concerned. House dust concentrations of TDCIPP and urinary concentrations of its metabolite, BDCIPP, have been associated with changes in hormone levels and decreased semen quality in men, conditions that might affect fertility (Meeker 2010; Meeker 2013). Studies in zebrafish, which can be used as a model to evaluate endocrine disruption and development, show that TDCIPP affects certain genes that regulate hormone signaling important for reproduction and development (Liu 2013a; Liu 2013b). One study also demonstrated that TDCIPP had equal or greater neurotoxicity on brain cells as the pesticide chlorpyrifos, which is considered a neurodevelopmental toxicant (Dishaw 2011). Its designation as a carcinogen in California came after thorough inquiry by scientists at the California Environmental Protection Agency.
The EWG-Duke study found the metabolite BDCIPP in all individuals tested, with the average level in children 4.9 times that of the mothers. The levels of BDCIPP in adults were two to six times greater than the median level reported in three previous studies, perhaps suggesting increasing use of TDCIPP (Carignan 2013; Cooper 2011; Hoffman 2014). Since the EWG-Duke study was the first to analyze BDCIPP in children, it is unknown whether the amount of this metabolite in children's bodies has been increasing over time.
Health data on Firemaster 550® chemicals are limited, but some evidence indicates they may be harmful. This question is important because, like TDCIPP, Firemaster® 550 is being used to replace PBDEs in polyurethane foam. A study led by scientists from North Carolina State University has shown that exposure to Firemaster® 550 can disrupt the endocrine system, cause obesity and alter behavior in rats (Patisaul 2013). The study linked exposure to this fire retardant mixture to early puberty in female rats and heart damage in males.
The EWG-Duke tests found metabolites of Firemaster® 550 in children in higher concentrations than adults. The metabolized remains of a Firemaster component called TPhP was detected in 98 percent of the study participants. On average, levels of the TPhP metabolite in children were three times those of their mothers.
TPhP has several industrial applications. In addition to its use as a fire retardant in furniture and other consumer products, it serves as a plasticizer to make some vinyl items that might include shower curtains and toys more flexible and less brittle. It is reasonable to assume that some portion of the TPhP metabolite detected in the mothers and children tested came from fire retardants, but it is impossible to fix responsibility precisely.
Weak toxic substance control laws and poorly designed flammability standards are the reasons for people's chronic and widespread exposure to fire retardant chemicals. They are ubiquitous in upholstered furniture largely because of a California flammability regulation enacted in the 1970s. This regulation, called TB117, required manufacturers to meet a standard called the "open flame" test that encouraged the heavy use of fire retardant chemicals. Yet studies conducted by the U.S. Department of Commerce and Consumer Product Safety Commission found no significant differences in the safety of furniture containing flame retardant foams and those containing untreated foams when exposed to open flame. Rather, the materials covering the foam proved to be a pivotal factor in markedly improving furniture fire safety (Department of Commerce 1985; CPSC 2012). California officials recently changed the TB117 rule to shift the focus of the test requirements away from open flame sources and toward smoldering sources, the leading cause of furniture fires (BHFTI 2013). This action eliminated the need for fire retardant chemicals and aimed to decrease the risk of smoking-related fires, the primary cause of upholstered furniture fire and related deaths. In flagrant disregard for public health and to protect corporate financial interests, Chemtura has filed a lawsuit challenging California's revised regulation.
Government policies must limit chemicals, require labeling
The results of the EWG-Duke study make clear that government regulators and furniture makers must act responsibly, and quickly, to reduce people's exposures to fire retardant chemicals, especially children:
The U.S. government must take regulatory action to decrease the presence of these chemicals in consumer products, particularly those intended for children and babies.
Manufacturers should be required to label products that contain fire retardants so that consumers can seek alternatives.
While some states have taken steps forward by banning or proposing to ban certain fire retardant chemicals in children's products and upholstered furniture, stronger federal regulation and reforms in chemical safety policies are clearly needed to address these issues on a national level. Banning the use of one toxic fire retardant, only to see another take its place in the market, is not progress.
Consumer Product Safety Commission weighing national standards
The Consumer Product Safety Commission may make a decision that could significantly increase Americans' exposure to toxic fire retardant chemicals on a national level and erase the progress recently made in California. The U.S. does not have a national flammability standard for upholstered furniture; the Consumer Product Safety Commission has been working on one for decades. Unsurprisingly, fire retardant makers are pressing for a standard that would encourage heavy use of their chemicals in upholstered furniture.
EWG strongly opposes such a standard and is urging the commission to adopt a policy similar to California's recently revised regulation, which allows manufacturers to avoid the use of toxic fire retardants. Any standard proposed by the commission that encourages or requires the use of fire retardant chemicals could lead to serious environmental and public health problems.