Canaries in the Kitchen: The government fails to study Teflon's safety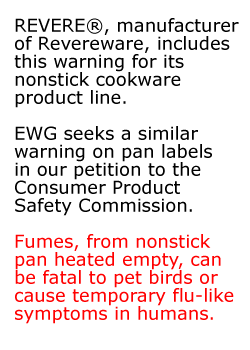 The government has never rigorously studied the safety of Teflon pans. The Food and Drug Administration approved Teflon as a Food Contact Substance in 1960 after reviewing a hamburger frying study in which elevated levels of fluorinated compounds were found in the hamburger fried on Teflon. FDA judged these levels to be of little health significance. After a prominent Midwestern paper reported on cases of bird deaths and human polymer fume fever, the Consumer Product Safety Commission stated that the Commission would investigate only upon receiving a formal complaint with underlying data. CPSC failed to ban Teflon-coated drip pans, which can reach 1000°F, even after well-publicized poisoning incidences.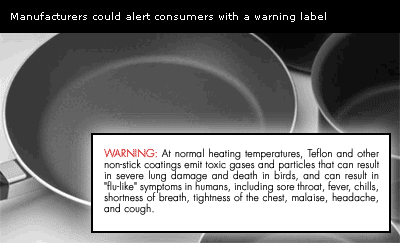 References
[1] Blumenthal, Dale. 1990. "Is that newfangled cookware safe?" FDA Consumer. October 1990.