Five Facts About Organic in California
California produces 40 percent of the organic commodities sold in the U.S., including 68 percent of the country's organic vegetables.
Source: USDA NASS via CCOF
Acreage in organic vegetable production has increased an average of 13 percent annually in California for the last 20 years.
Source: State of California Department of Food and Agriculture via CCOF
By acreage, organic agriculture represents over 5 percent of cropland in California – nationally, this number is less than 1 percent.
Source: USDA ERS
90 percent of households in California purchase organic products on a regular basis.
Source: Nielson
Organic is California's original green industry: In 2016, California organic product sales totaled well over $12 billion.
Source: State of California Department of Public Health and Department of Food and Agriculture via CCOF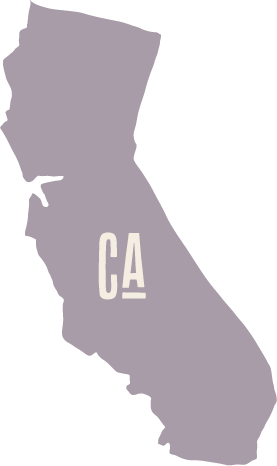 Mapping Organic California
You can find organic farmers and distributors across California. Use our interactive map to learn more about current organic operations in The Golden State!
The Organic California Pledge
Organic food and farming is the original green industry and is the future of food and farming in California. The state is already leading the world.
Organic California supports hundreds of thousands of jobs, protects the environment, and contributes millions of dollars in taxes to state and local governments.
Organic means healthier food, no dangerous toxic pesticides, cleaner air and water, healthier soil, safer working conditions and economic opportunity.
AS A PROUD SUPPORTER OF ORGANIC CALIFORNIA, I PLEDGE:
1. To purchase certified organic products when possible.
2. To be an advocate for efforts to expand organic food and farming, and improve access to organic products.
3. To share the vision of Organic California with others as an urgent priority for the state's economic and environmental future.
Latest Research
Expanding Opportunities For U.S. Farmers By Supporting Organic Transition
A new report from EWG shows that with modest reforms to existing programs, Congress could help growers transition away from farming that relies on chemical pesticides and expand the acreage dedicated to organic agriculture.
Tell Gov. Brown: Grow California Organics!
More investment in California's organic farming would not only protect the environment and consumers from dangerous pesticides, but it would also make organic food more accessible to everyone.
Thanks to the Support from our Sponsors