Ben & Jerry's Protest Anti-GE Labeling Bill
Ben & Jerry's co-founder Jerry Greenfield joined members of Congress and pro-GE labeling advocacy groups on Capitol Hill today to protest a House bill that would deny Americans the right to know about genetically engineered (GE) ingredients in their food.
"I came to Washington to stand up for transparency in our nation's food supply," said Jerry Greenfield, cofounder of the iconic Vermont-based ice cream company, which supports labeling GE food. "I hope legislation that would keep consumers in the dark never sees the light of day, so states can continue to demand more information about their food."
Read EWG's full press release here.
Table Scraps:
Tech Times reports on Michelle Obama's battle with the GOP over school nutrition standards.
BBC writes on new study that links pesticide use with bird decline.
Tweet of the Day:
@benandjerrys Today Jerry joined @justlabelit to deliver 500k signatures to Congress of people who support #GMORightToKnow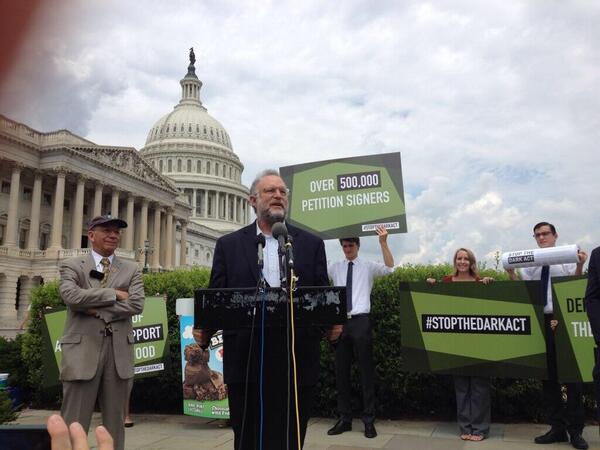 Herd on the Hill:
Rep. Don Young urged his colleagues to support HR 1699, saying it is the best way to protect U.S. salmon fisheries from genetically engineered fish.
Sign up for Policy Plate here.
Tips? Email: [email protected]