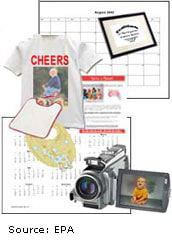 Today Steve Johnson, nominee for Administrator of the Environmental Protection Agency, announced that the Agency is calling off a study that would have paid families $970 to videotape their children after exposing them to pesticides and other dangerous chemicals for two years. Mike Casey, vice president for public affairs of Environmental Working Group (EWG), said the following:
"Taking the pesticide industry's money to pay low-income people to expose their children to pesticides was a completely corrupt idea. EPA should never have entertained it, and no advisory committee was going to fix it. We're glad Steve Johnson had the wisdom and moral compass to put a stop to it."
EWG's communications with the EPA on the CHEERS study, as it is known, are here: EWG Supports EPA's Decision to Suspend CHEERS
# # #
The Environmental Working Group is a nonprofit research organization based in Washington, DC that uses the power of information to protect human health and the environment.