With interactive maps from EWG's new report Going Going Gone!, you can find the "hot spots" where wetlands and other fragile lands are being torn up for crops and wildlife habitat is being destroyed.
Using satellite data, EWG researchers have discovered that 7.2 million acres of wetlands and fragile land have gone under the plow.  Among the valuable wildlife habitat threatened by spreading row-crop agriculture is the world-famous Prairie Pothole Region, an oasis for bird breeding and migration.  
EWG's maps show "hot spot" counties where at least 2,500 acres of wetlands or highly erodible land have been plowed up for agriculture.
The county-by-county maps track acres converted to cropland, the crops now grown on them and the percentage of existing wetland habitat and fragile land affected. 
CLICK ON THE MAP TO VIEW COUNTY LEVEL DATA FOR "HOT SPOTS"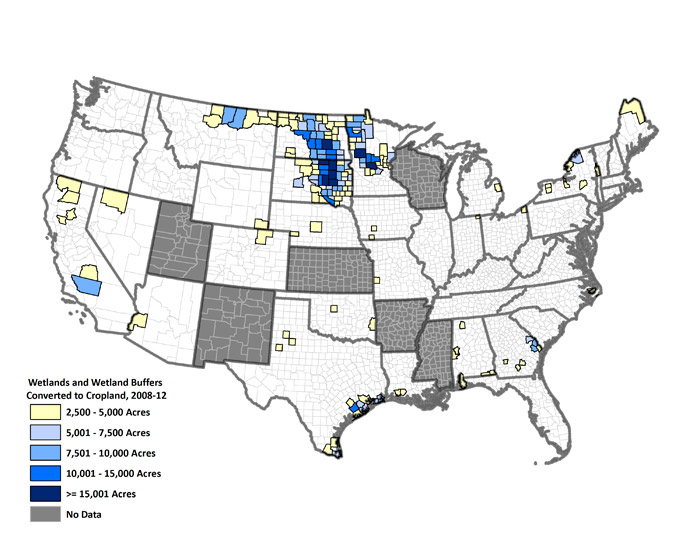 Many counties in the Great Plains rated as "hot spots" are in or near areas devastated by the Dust Bowl drought during the 1930s. 
CLICK ON THE MAP TO VIEW COUNTY LEVEL DATA FOR "HOT SPOTS"