Seven U.S. senators last week called for re-linking the federal crop insurance program to conservation compliance during a House-Senate conference committee meeting on the 2013 farm bill. The ranking member of the House Agriculture Committee also endorsed the linkage.
The seven senators – Debbie Stabenow (D-Mich.), Saxby Chambliss (R-Ga.), Pat Leahy (D-Vt.), Tom Harkin (D-Iowa), Sherrod Brown (D-Ohio), Amy Klobuchar (D-Minn.) and Michael Bennet (D-Colo.) – praised a provision of the Senate's bill that requires farmers to implement basic conservation practices in exchange for crop insurance subsidies.
Chambliss, Leahy and Harkin are all former chairs of the Senate Agriculture Committee.
Then on Friday Rep. Collin Peterson (D-Minn.) told Agri-Talk radio that passage of a final farm bill hinges on inclusion of conservation compliance.
"At the end of the day we're going to have conservation compliance," Peterson said during the interview. "My reading of the Senate is that I don't think this final thing will get done get if this isn't in there."
Since the "conservation compact" was incorporated in the farm bill in 1985, farmers have been asked to adopt basic natural resource protections in exchange for accepting federal farm subsidies. However, Congress severed that link in 1996 as one part of a larger push to encourage more farmers to participate in the crop insurance program. Now more than 80 percent of farm acres are insured and unlimited insurance subsidies have contributed to the loss of tens of millions of acres of grasslands and wetlands.
It is critical for lawmakers to reinstate this all-important compact among farmers and taxpayers to protect land and improve water quality. Hundreds of wildlife, conservation, family farmer and environmental groups, along with hundreds of news organizations, have endorsed it. Last year, conservationist Max Schnepf and former USDA Deputy Secretary Jim Moseley made the case to renew it.
Both the House and Senate versions of the pending farm bill would replace so-called "direct payments" to farmers and expand the already over-subsidized crop insurance program as the primary way taxpayers shore up farm income. Only the Senate bill, however, would restore the conservation compliance link to crop insurance subsidies.
Here's what the eight lawmakers said: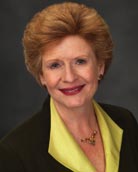 "As we make this shift to risk management policies, it is very important that farmers and ranchers continue to do the things that make them the best stewards of our land and water resources. By reconnecting conservation compliance to our now-strengthened crop insurance program, we protect the future of agriculture."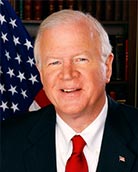 "I would like to express my support for the measure in the Senate bill that ties conservation compliance to crop insurance. My amendment last year on the floor relinked the two, and then many leading agricultural, conservation, and crop-insurance groups came together to forge a compromise on details of this linkage. This compromise will provide a strong safety net for our nation's farmers and natural resources, while allowing them to be wise stewards of taxpayer resources."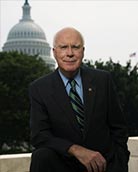 "The Senate bill continues the shared responsibility of farmers and taxpayers that working lands remain productive. Farmers benefiting from generous federally supported crop insurance need to continue the simple conservation practices they are already following."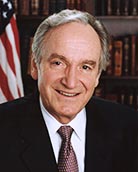 "We should adopt the Senate bill's reasonable and manageable provisions to reinstate minimum conservation requirements for the receipt of federal crop insurance subsidies. The vast majority of producers are already meeting these requirements in order to receive direct payments or other benefits. "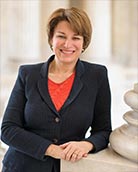 "In recognition of the importance of crop insurance, we also extended the conservation compliance rules to the crop insurance program with the support of many groups, including the National Farmers Union, the National Corn Growers, Environmental Defense Fund, Ducks Unlimited."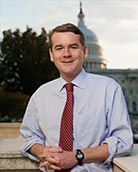 "The Senate bill would also place more land in conservation by once again linking crop insurance participation to basic conservation practices."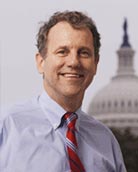 "The bill also rightly links taxpayer support for crop insurance to farmers' land management practices and reduces premium support for those farmers who net over $750,000 per year. These are conservation practices that almost every farmer is already doing."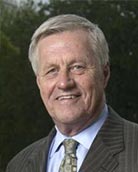 "At the end of the day we're going to have conservation compliance. My reading of the Senate is that I don't think this final thing will get done get if this isn't in there."