Under the Radar: Pollution From Poultry Factory Farms Grows
February 2019
WHY IS THIS MAP IMPORTANT
In 2018, manure from 515.3 million chickens and other poultry raised in North Carolina factory farms was piled on top of the manure from nine million pigs that was already sickening people and fouling water. The state put a moratorium on new pig farms, in 1997, but chicken farms multiplied under the radar. Now chickens are a bigger source of pollution than pigs but are still escaping oversight by environmental regulators.
North Carolina regulators are now taking a second look at shockingly lax enforcement of pig factory farms. New and tougher standards for pig farms must also account for the chicken manure being piled on top of an already unacceptable threat to human health and the environment.
Hurricane Florence Flooded Four New Poultry CAFOs on the Cape Fear River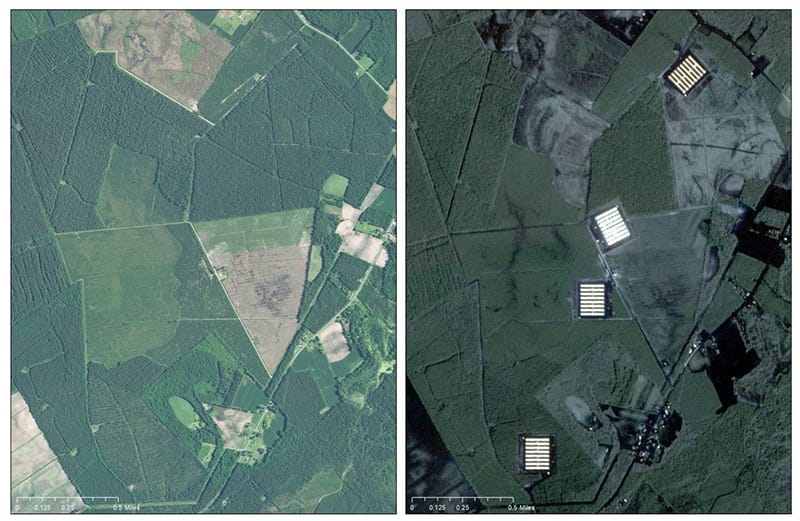 Source: USDA, National Agriculture Imagery Program (1m) – June 20, 2016, Planet, Dove (3m) – Sept. 19, 2018
Where Are The New Chicken Factory Farms?
Explore the Map