September 26, 2018
After-hours with EWG VERIFIED™: WASHINGTON, DC
We proudly popped up our EWG VERIFIED™ display right in our HQ city – Washington, DC! To display some of the brands and products that meet EWG VERIFIED™'s strictest standards and criteria, we transformed an empty storefront space along busy Connecticut Avenue in the Cleveland Park neighborhood into our very own, completely EWG VERIFIED™-branded space for the evening.
EWG board member Elise Museles generously hosted the event, and two local businesses that align with EWG's values and mission, Fruitive and Sweetgreen, also showed their support for the EWG VERIFIED™ pop-up by providing their delicious juices, salads and other healthy bites for attendees to try while testing clean beauty products and learning why EWG VERIFIED™ is so important for our health.
Gorgeous and healthy personal-care products bearing the EWG VERIFIED™ mark from the following participating brands were on display at the pop-up: ATTITUDE, Babo Botanicals, Beautycounter, Be Natural Organics, Bets & Emy, Biossance, C'est Moi, C2 California Clean, Everyone, Graydon Skincare, Juice Beauty, Knours., Marin Bee, Mineral Fusion, MyChelle, Purelygreat, Rejuva Minerals, Sally B's Skin Yummies, Silk Therapeutics, Sonäge, The Spa Dr. and W3LL PEOPLE. Brand representatives from Beautycounter, Juice Beauty and Knours joined us for the event.
Attendees had the chance to check out the product displays and were encouraged to ask EWG staff and brand representatives their questions about current cosmetics regulation and what role EWG VERIFIED™ is playing in changing the industry.
Hosted by
Healthy bites generously provided by
Participating brands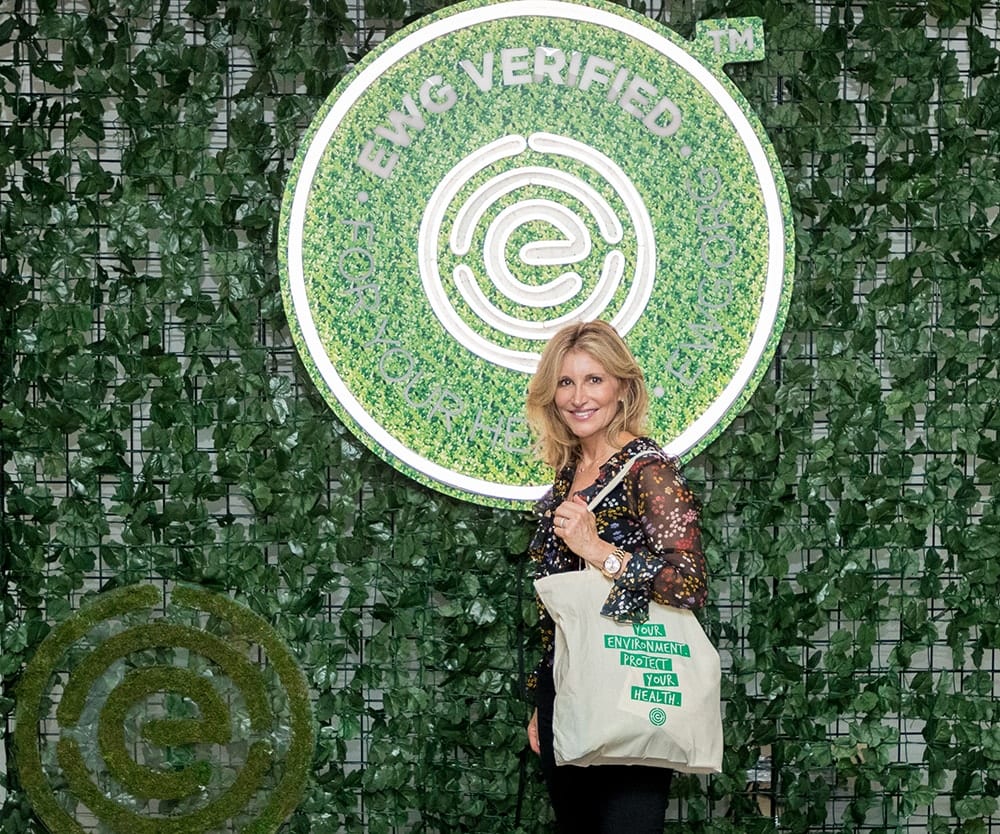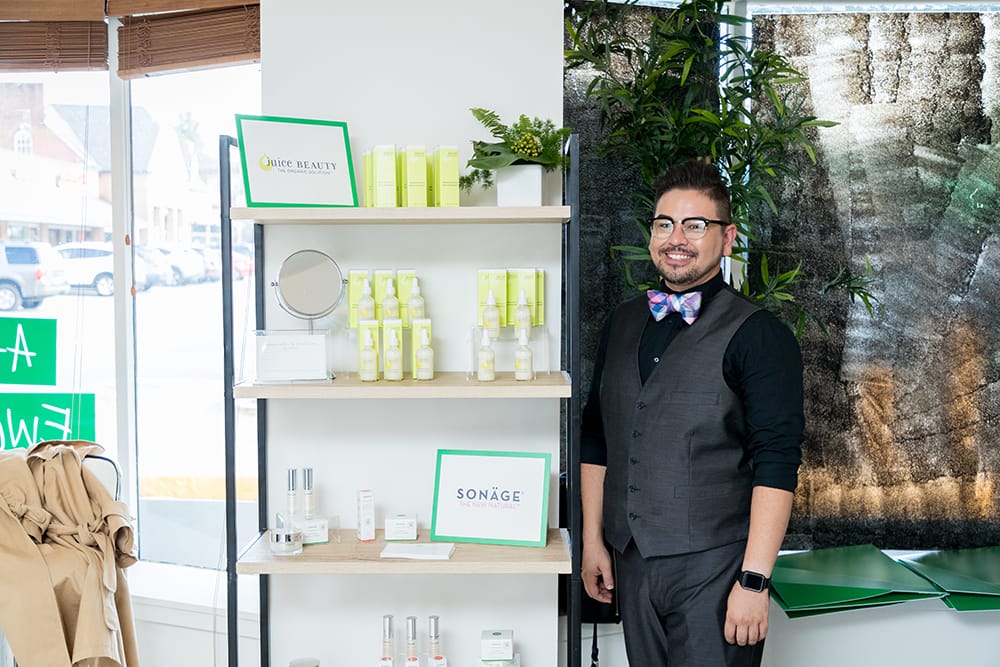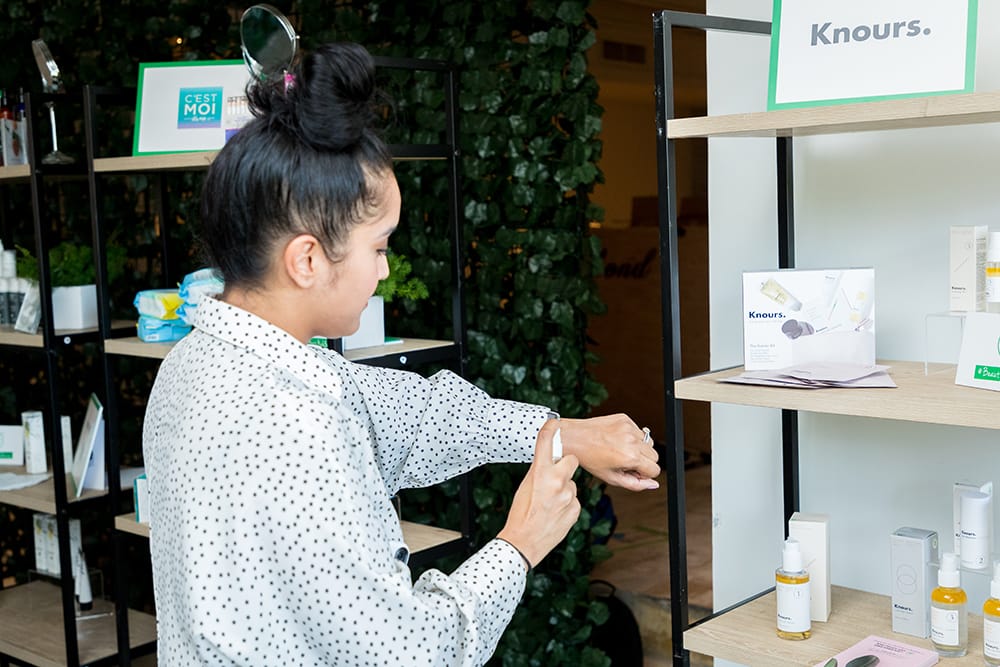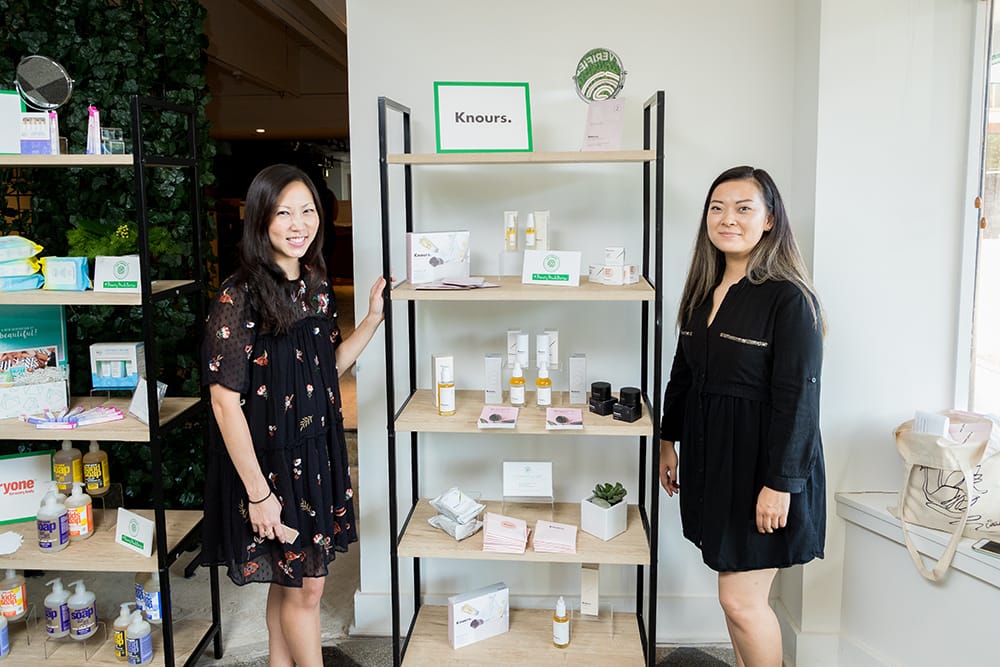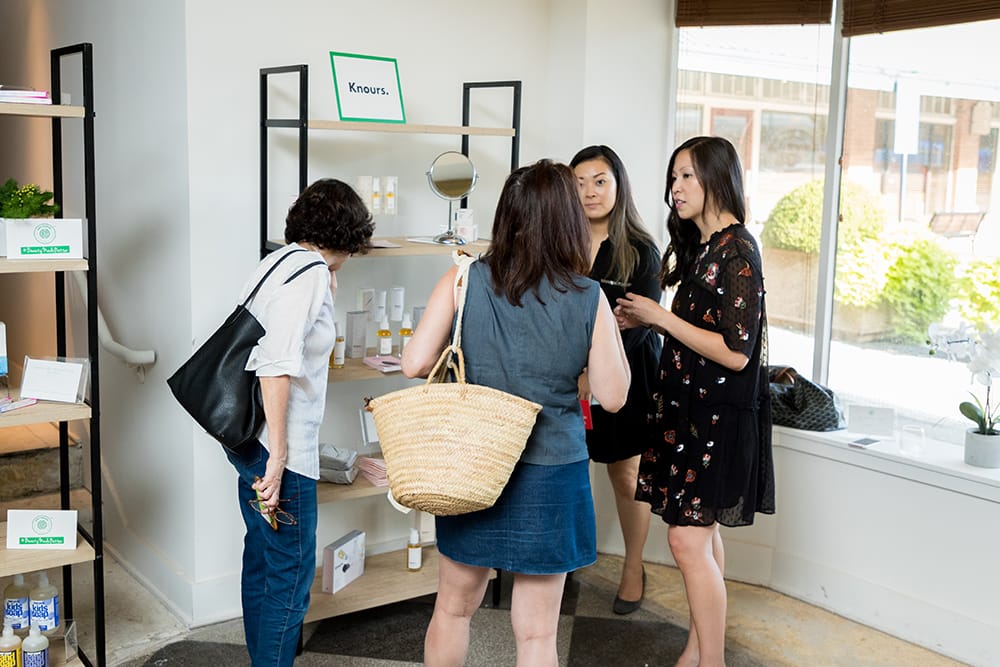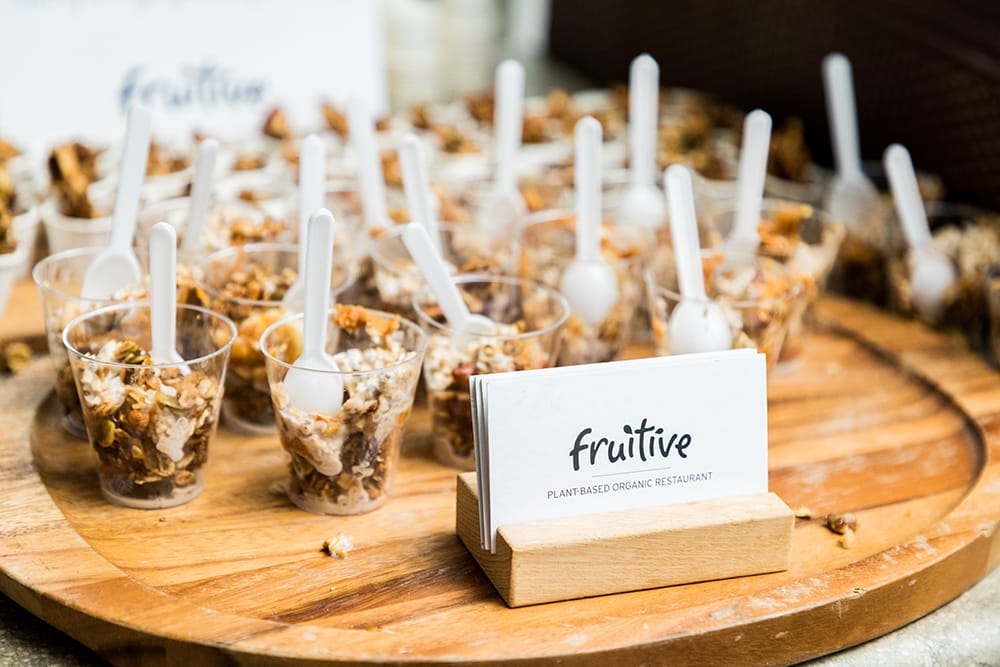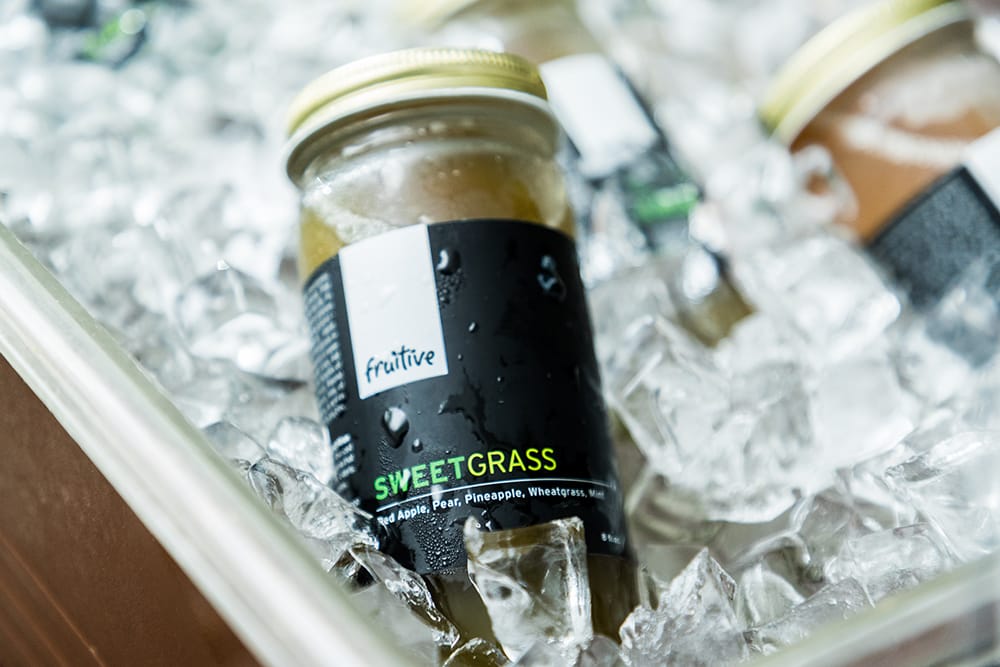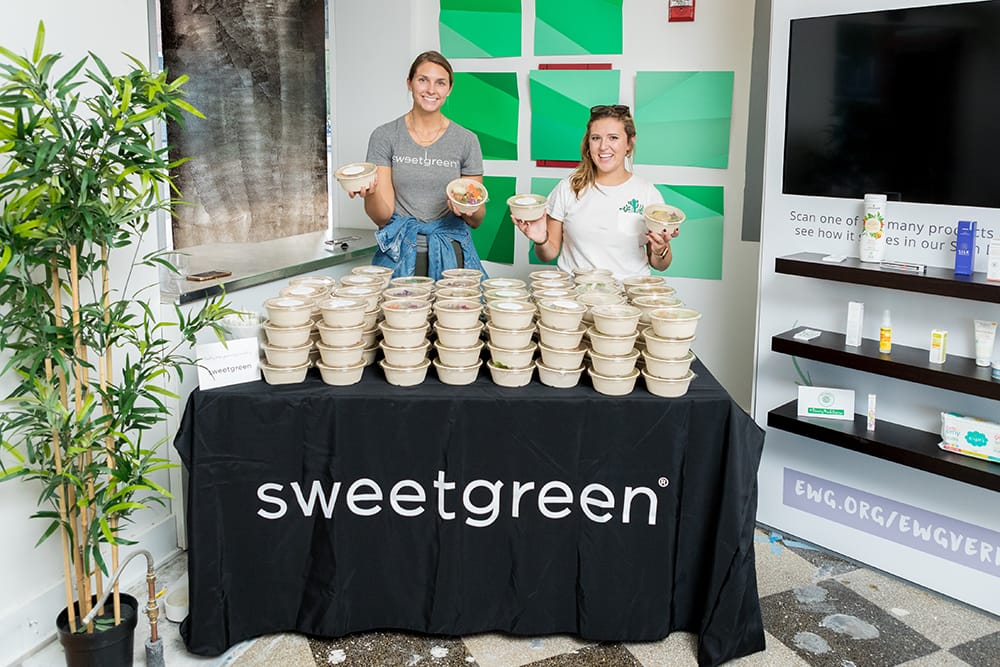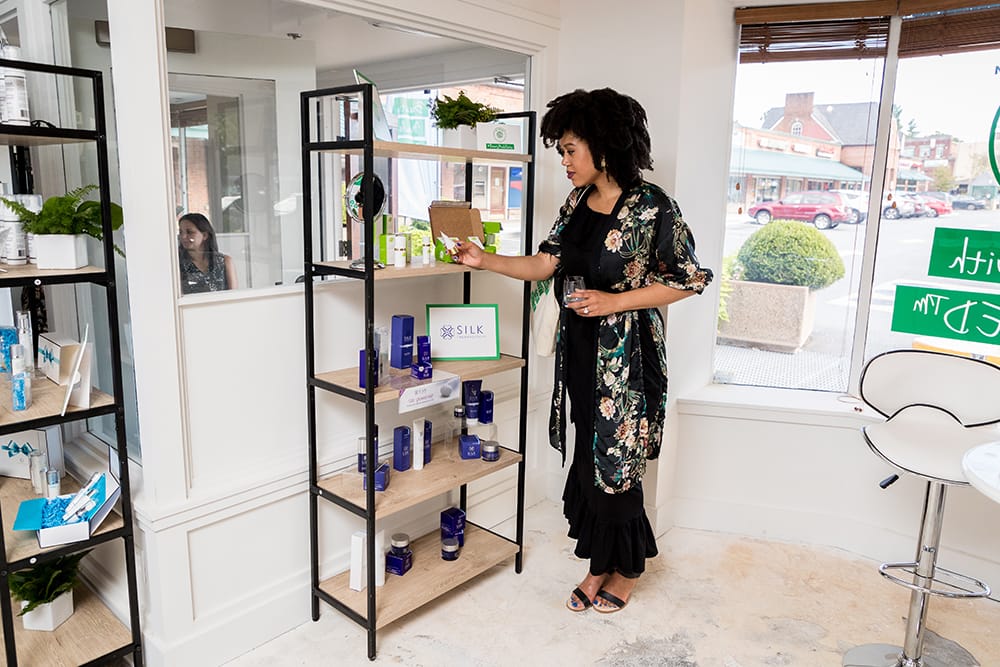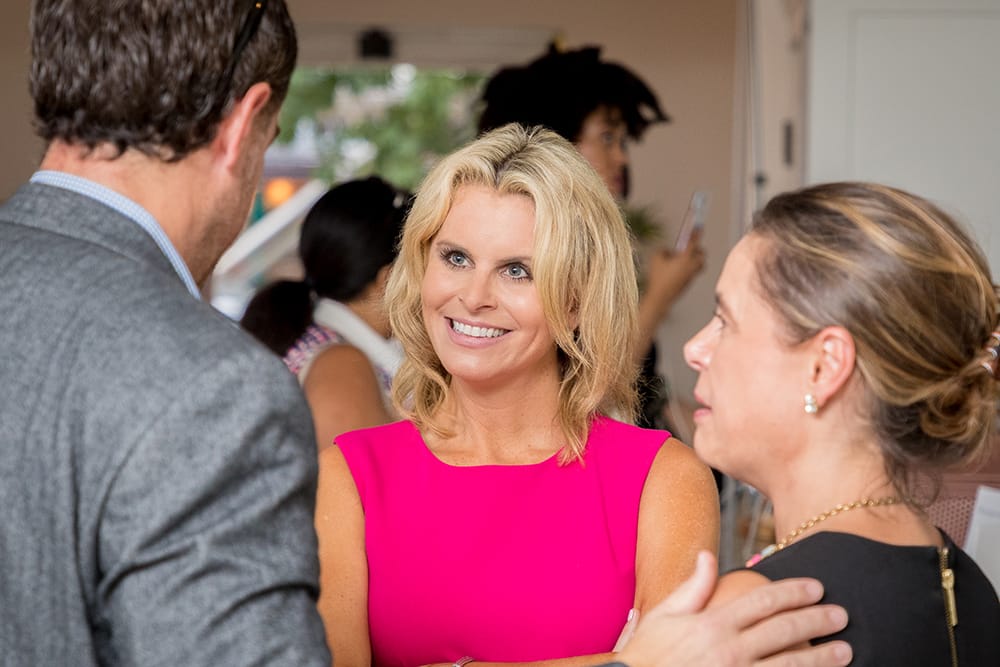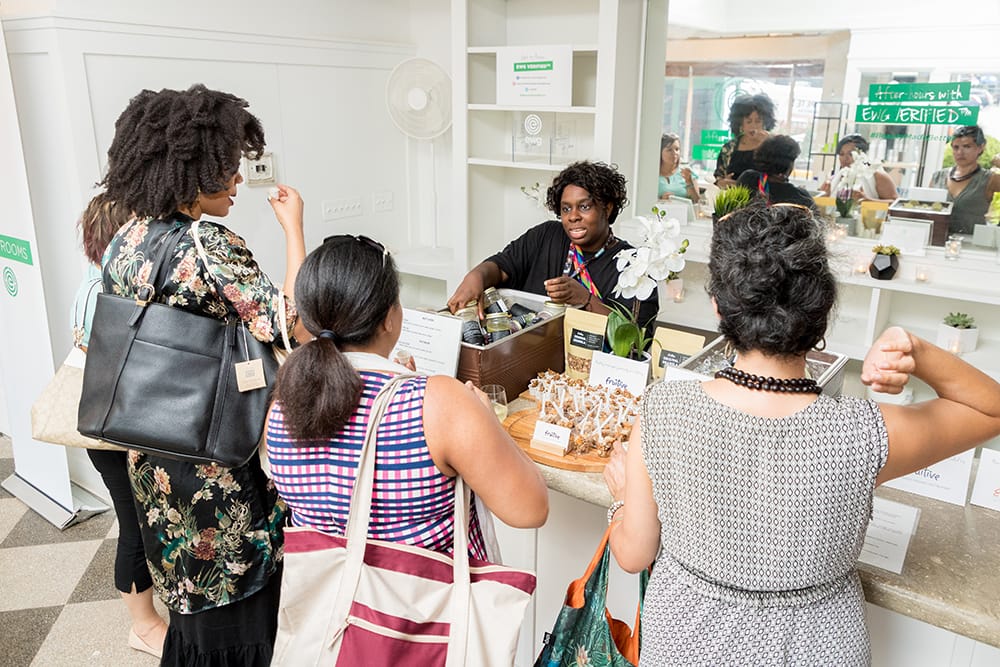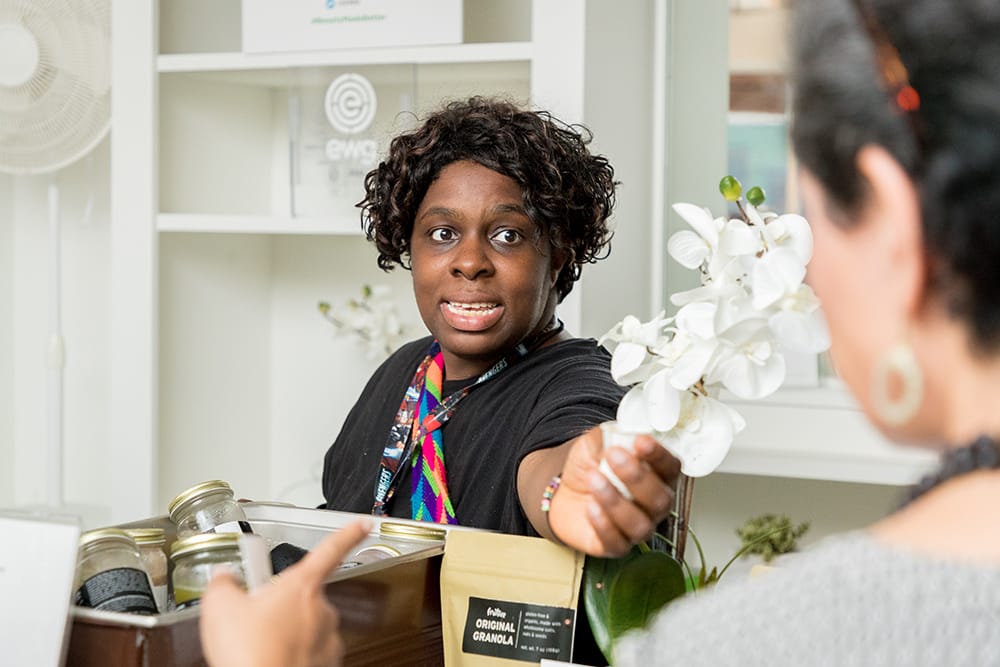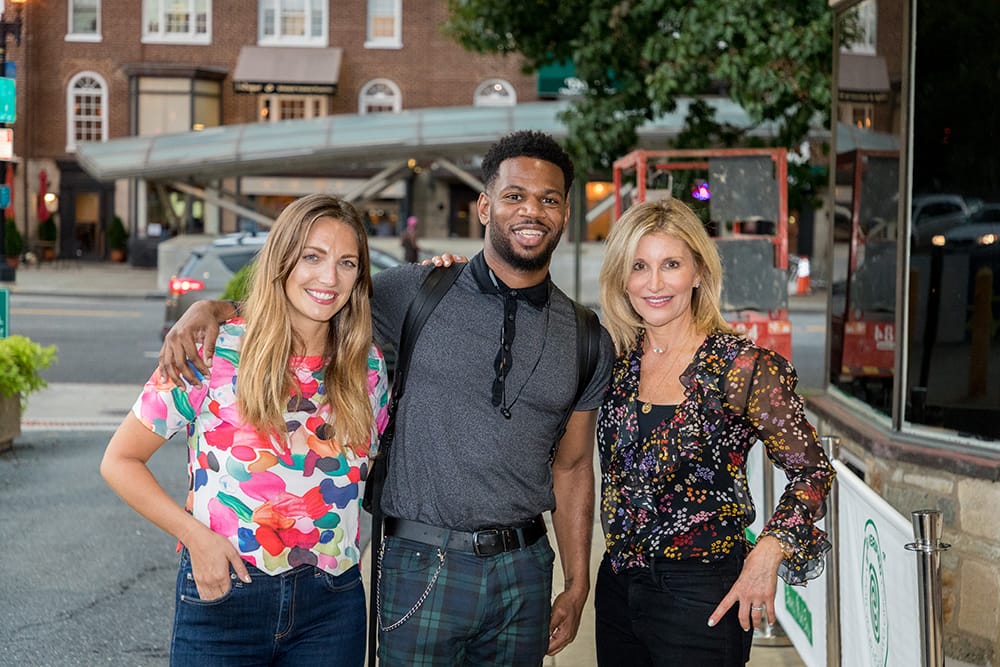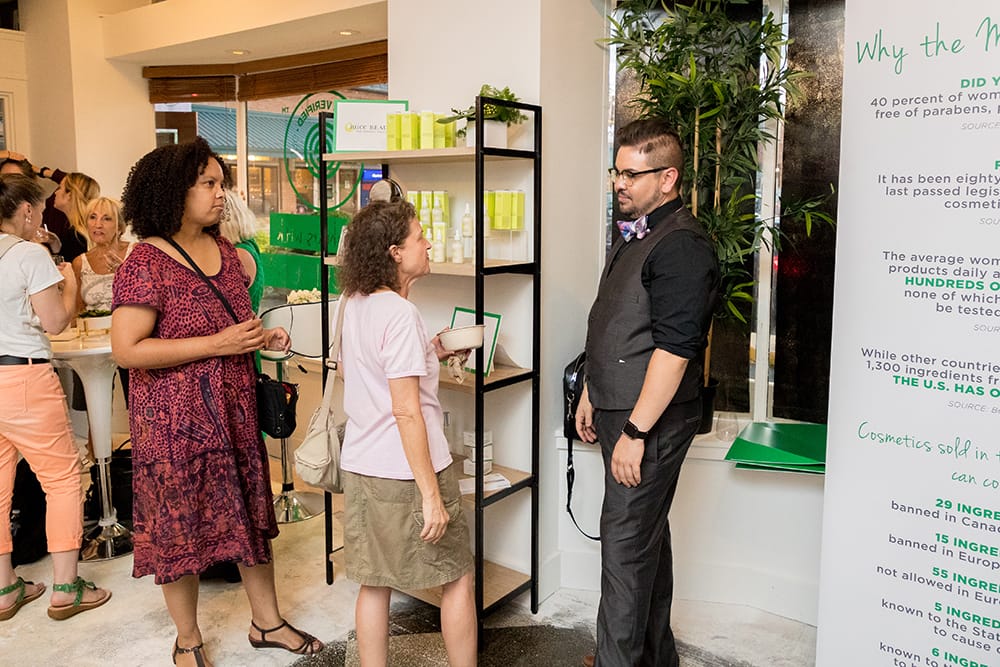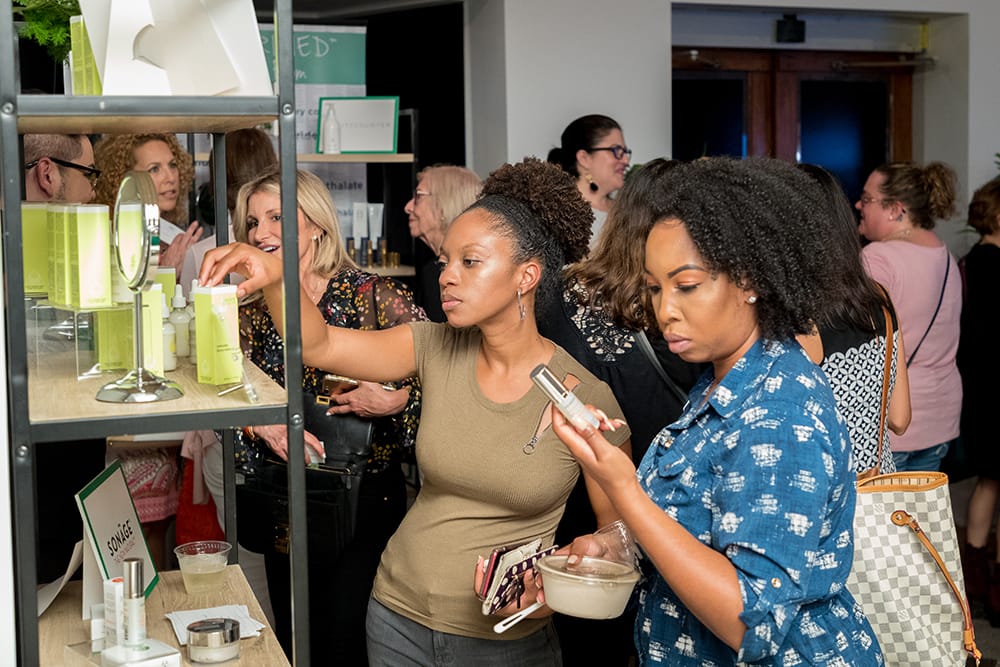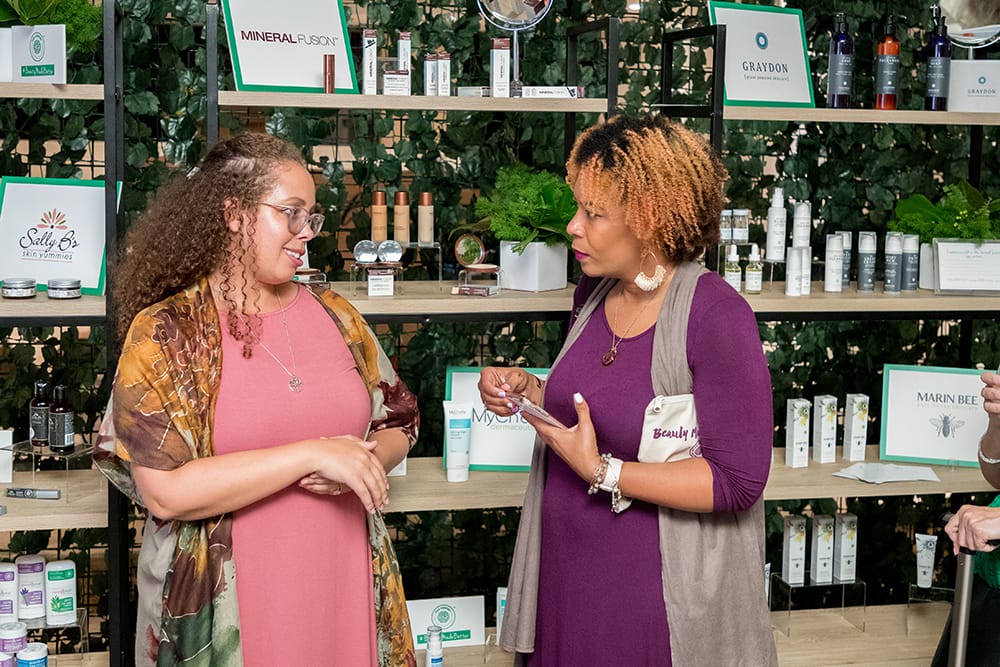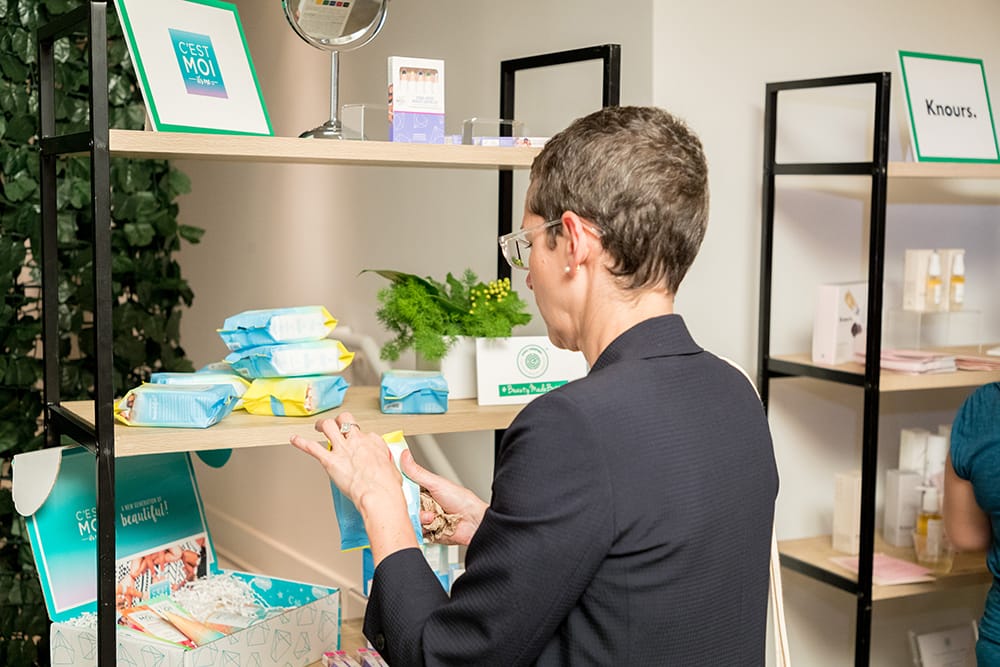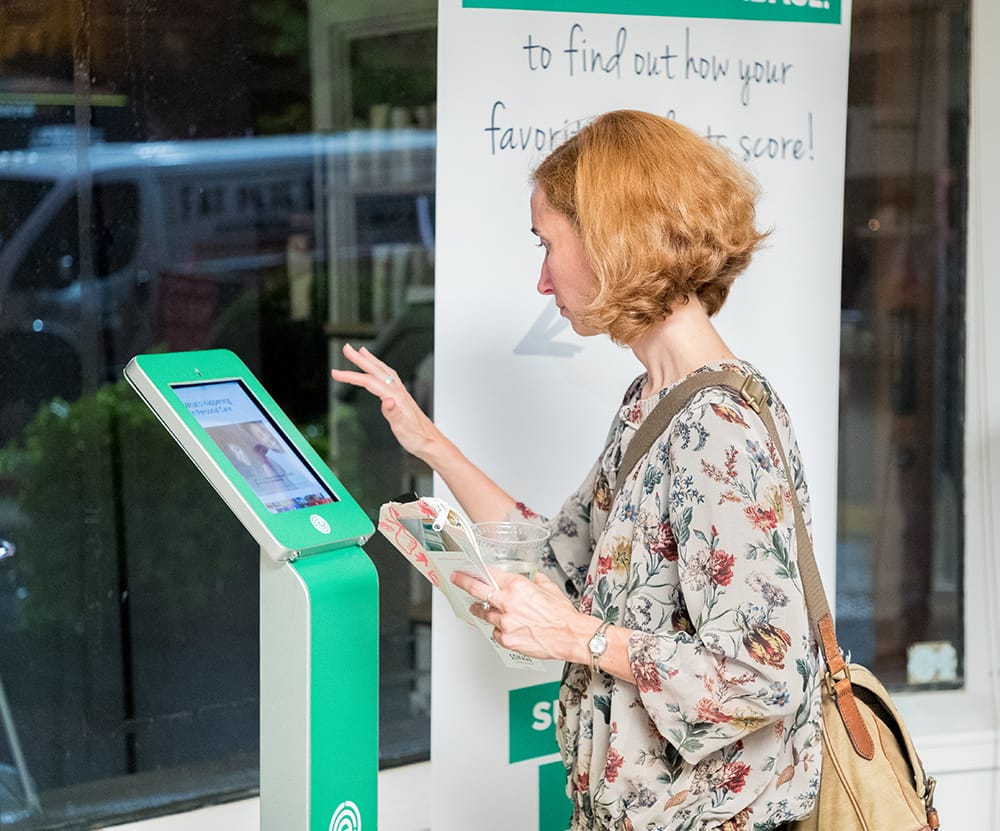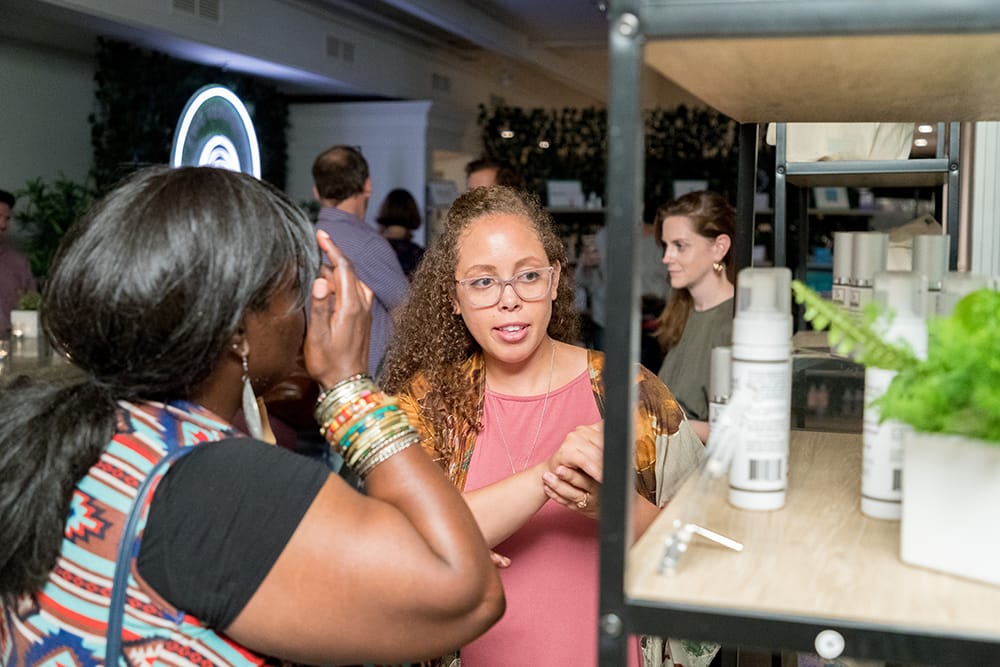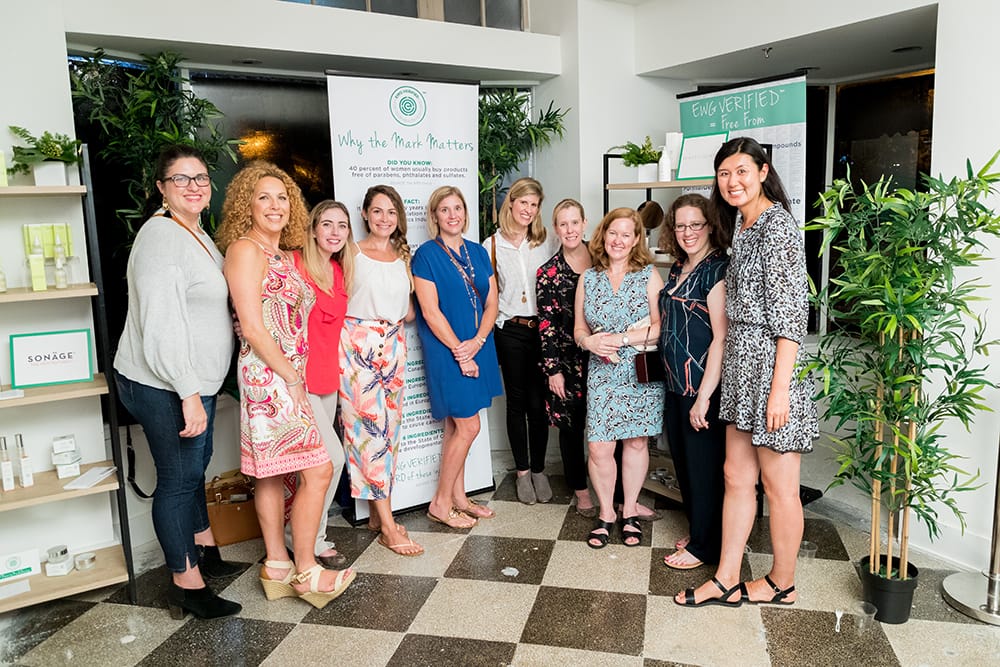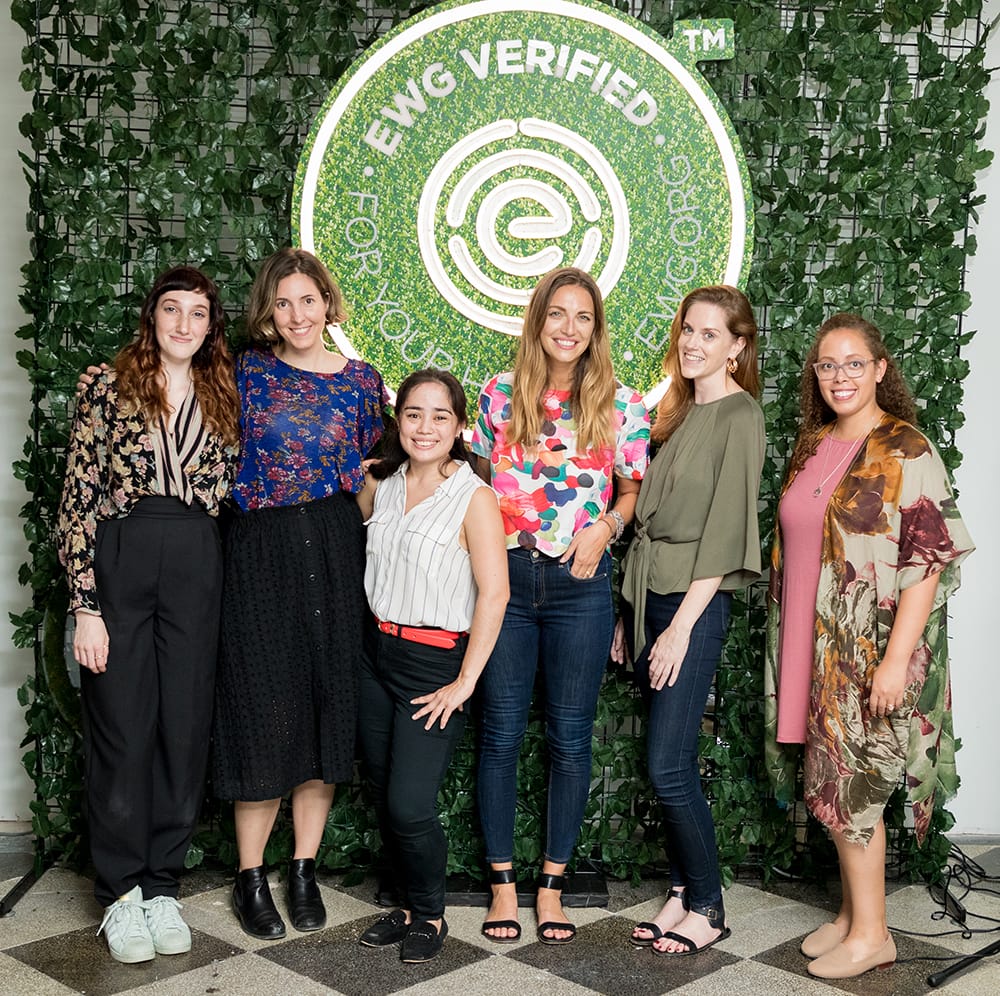 Photos by Douglas Jacobs