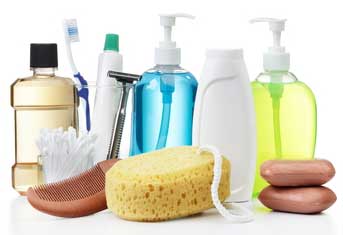 November 30, 2011. Hundreds of companies have fulfilled the Compact for Safe Cosmetics pledge to make safer products and have earned the title "Champion" from the Campaign for Safe Cosmetics.
EWG is a founding member of the Campaign. Since 2004, EWG has helped hundreds of companies meet the pledge by providing technical support and tools for them to disclose all their ingredients to the public.
By November 2011, when the Compact closed, 322 companies had met the challenge.
You can use EWG's Skin Deep cosmetic safety database to find products made by the Champions. You can also find products made by companies that earned "Innovator" status for making great strides toward meeting the Compact. If a company has qualified for Champion or Innovator status, its products will be so designated in the Environmental Working Group's Skin Deep® database.
By November 2011 our Champions had:
Complied with the European Union's Cosmetics Directive, widely considered the global gold standard of cosmetics safety regulation.
Disclosed all ingredients, including chemicals in "fragrance," a complex mix of ingredients found in 40 percent of all personal care products; in the U.S., the components of "fragrance" can be shielded as a trade secret, even when the chemical cocktail contains hormone disruptors, carcinogens and other harmful substances.
Published and regularly updated product information in Environmental Working Group's Skin Deep cosmetics database so that consumers had ready, online access to listings of all product ingredients.
Complied with any additional ingredient prohibitions and restrictions under the Compact for Safe Cosmetics and substituted ingredients of concern with safer alternatives.
Participated in the Campaign for Safe Cosmetics.
Champions of the Compact for Safe Cosmetics

1
Acquarella LLC
2
African Earth Skincare
3
Agape & Zoe Naturals
4
Aguacate & Co.
5
Ajara Ayurvedic Beauty
6
Alaska Glacial Mud Co.
7
Alchemilla
8
Alexami Cosmetics
9
Alima Cosmetics, Inc.
10
All Natural Creations
11
Alpha Skincare
12
AlphaZelle LLC
13
Amazon Drops
14
Amurie Toxic Free Products
15
Amy Bergman Cosmetics LLC
16
Anagallis Herbs
17
Anarres Natural Health
18
Apriori Beauty
19
Arganat Inc.
20
Aromaland Inc.
21
Aubrey Organics, Inc.
22
Authentic Skin Remedies
23
Ava Anderson NonToxic
24
Avalon Organics
25
Awaken My Senses
26
B.SOAPURE LLC
27
Babo Botanicals
28
BABYBEARSHOP, LLC
29
babybellies Health and Wellness
30
Bare Organics Inc.
31
Base Natural
32
Bath Petals, Inc.
33
Be Genki
34
Be Green Bath and Body
35
BECAuses Skin Care, LLC
36
Becoming Baby / Pediatric Essentials, Inc.
37
Belle's Botanicals
38
Best On Earth Products, LLC
39
Beyond Coastal
40
Blossom Organics, Inc.
41
BNONE, Inc.
42
Body Essentials
43
Body Sense
44
Bodyceuticals
45
Bottoms Up Pty Ltd
46
Brew City Botanicals
47
Brittanie's Thyme LLC
48
Bubble and Bee Organic
49
Buddha Nose Ltd
50
Bum Boosa Bamboo Products
51
Buttercup Naturals LLC
52
By Valenti Organics
53
California Baby
54
Canary Cosmetics
55
Castle Baths
56
Cedar Spring Herb Farm
57
Celtic Naturals
58
Chartreuse, Inc.
59
Cheeky Cosmetics
60
Clean George
61
CleanWell Company
62
Cleure Grace Products
63
Coastal Classic Creations
64
Cocoon Apothecary
65
Colorganics, Inc
66
Cosmic Tree Essentials Ltd.
67
Creating Harmony LLC
68
Creo Care
69
Crush Groove Cosmetics
70
Dale Audrey
71
Dancing Dingo Luxury Soap
72
Dead Sea Warehouse, Inc.
73
Destiny Boutique
74
Divina Veritas
75
Divine Response
76
Doctor T's Supergoop!
77
Doozle
78
Dr. Bronner's Magic Soaps
79
Dropwise Essentials
80
Druide
81
Earth Mama Angel Baby
82
Earthlight Organics
83
Eco Skin Care
84
EcoDenT Oral Care
85
EcoGlo Minerals
86
ECOPLANET Inc.
87
Ecostore USA
88
Edamame, Inc.
89
Elegant Minerals
90
Elemental Herbs
91
Elements Naturals
92
Emily Skin Soothers, Inc
93
Enkido
94
EO Products
95
Episencial
96
Erin's Essentials
97
Erth Minerals
98
Essence of Wellbeing
99
face naturals
100
Ferro Cosmetics
101
Fizz Bath Shop
102
Forever Eden Natural Skin Nourishment Collection
103
Frank T Ross & Sons
104
free of, inc.
105
Furless
106
Garden Girl Natural Skin Care
107
Garden of Eve
108
Generation to Generation
109
GeoTech Pharma Inc.
110
GLACIER Suncare
111
Glam-Nation, LLC
112
Glengarry Gardens
113
Gluten Free Beauty
114
Goddess Garden
115
Golden Earth Inc.
116
Golden Essence Skin Care
117
Golden Path Alchemy
118
Golden Sol
119
Good Clean Love
120
Good for You Girls
121
Gourmet Body Treats
122
Graine de Vie LLC/SEED+
123
Green Beauty Cosmetics
124
Green Body Basics
125
Green Envee Organics
126
Greenbody Greenplanet
127
Heal My Hands
128
Healing Anthropology
129
Hemple Soaps
130
Herbal Choice Mari
131
Herbaliz
132
Herban Lifestyle
133
Holistic Body Care
134
Honeybee Gardens, Inc.
135
ibody science
136
ILIA Cosmetics Inc.
137
Impex International Corp.
138
Inara Organic Body Care
139
Indochine Natural Co. Ltd.
140
Inky Loves Nature
141
Innocent Oils
142
Intelligent Nutrients
143
InviCible Scars
144
Iredale Mineral Cosmetics, Ltd.
145
JaDora Cosmetics
146
JAMU Asian Spa Rituals, Inc.
147
Janika International Pty Ltd
148
Jaydancin Inc
149
Jes Organics
150
Jess' Bee Natural
151
Jordan Samuel
152
Juice Beauty, Inc.
153
Just the Goods
154
Kahina Giving Beauty
155
Kaia Naturals
156
Keeki Pure and Simple, LLC
157
Keys, Inc.
158
Khushi Spa Products
159
Kimberly Parry Organics
160
Kokokahn, Inc.
161
L'uvalla Certified Organic
162
La Mav Pty Ltd
163
Lalabee Bathworks
164
LaMari
165
Lash Advance
166
Lauren Brooke Mineral Cosmetiques
167
LEAP Organics
168
Les Parfums d'Isabelle
169
LIDO Skin Care
170
Life Skin Care
171
Lila Natural Cosmetics, Inc
172
Lily Organics, Inc.
173
Little Twig
174
Live Native
175
Living Nature
176
lolo levu
177
Loriannz
178
Lotus Brands, Inc.
179
LotusSkin
180
Loving Naturals
181
LuSa Organics
182
LUVU Beauty
183
Ma Mi Skin Care, LLC
184
Made Just for You, LLC
185
Mae Minerals
186
Maia's Mineral Galaxy
187
Marie Veronique Organics
188
Max Green Alchemy Ltd.
189
Mere' Minerals
190
Mexitan Products
191
Mineral Concepts
192
Mineral Hygienics
193
Mineralz.biz
194
Mixaroma Inc
195
Mixology Makeup
196
MoniMay, Inc.
197
Montana Emu Ranch Company
198
Moor Spa Inc.
199
Morning Indigo, LLC
200
Morrocco Method, Int'l
201
Motherlove Herbal Company
202
Mountain Girl Botanics, Ltd.
203
mubeauty
204
MuLondon Natural Organic Skincare
205
Musq
206
My Lip Stuff
207
My Mama's Love
208
Naikid, Inc.
209
Naked Soapworks
210
Natural Family Botanicals
211
Natural Formulations
212
Natural Spas Canada
213
NaturalCurls
214
Naturale Science Inc.
215
Nature's Alchemy
216
Nature's Boundaries
217
Nature's Pharma
218
Naturity LLC
219
Naturoli
220
Naturopathica Holistic Health
221
non toxic skin care
222
Nourish Baby Organics, LLC
223
NovAurora, LLC
224
Novena Cosmeceuticals Inc
225
Nurture My Body
226
Nuvo Cosmetics
227
NYR (Neal's Yard Remedies) Organic
228
Oblige by Nature
229
Olives Organic Botanicals LLC
230
Opas Soap
231
Osmosis Nature
232
Pharmacopia
233
Pink Horizons Botanical Skin Care
234
Pink Quartz Minerals
235
Planet Botanicals
236
Plant Devas, Inc.
237
Pomega, Inc.
238
Poof's Closet
239
Punky Business, Inc.
240
Purist Company
241
Purple Prairie Botanicals
242
Rare Natural Care, Inc.
243
Raw Elements USA
244
RAW-SFX
245
Rejuva Minerals
246
Rhone Botanicals & Skin Care
247
RJ Mineral Cosmetics
248
rms beauty
249
Rocky Mountain Soap Company
250
Rose of Sharon Acres
251
Rosemira Organics
252
Roxanna Mineral Cosmetics
253
Salon Naturals, LLC
254
Samantharoma LLC
255
Sappho Cosmetics
256
Scotch Naturals
257
SCOUT Cosmetics (SAXX Mineral Makeup and Organics)
258
See the Dawn
259
Serenity Skincare
260
Sevani Beauty
261
Shan Image Consulting
262
Shea Butter Market
263
Shea-Janee
264
SheAyurvedics Skin Care
265
Shelissa's Lip Balm Company
266
Signature Minerals
267
Sircuit Cosmeceuticals Inc
268
Skin LLC
269
Skin Perfection
270
Skin QR Organics
271
Smallbones Studio of Home Arts & Sustainable Living
272
So Seductive
273
Soap for Goodness Sake
274
Soapwalla Kitchen
275
Solay Wellness
276
Soleo Organics, Skin Elements USA, LLC
277
Sound Earth, LLC
278
Sparklehearts
279
Subversive Apothecary
280
suki clinically proven natural solutions
281
Sun Putty
282
SunCat Natural Mineral Makeup
283
Suntegrity Skincare
284
Suuthe by Mari
285
Sweet Knee
286
Sweetsation Therapy
287
Swissclinical
288
TawnaHillBaby
289
Tea Maria
290
Tea Naturals Skin Care
291
Terressentials
292
The Answer for Skin LLC
293
The Jojoba Company
294
The Long Rose
295
The Organic Spa GmbH
296
Théra Wise/Derma Wise Skin Care Ltd.
297
thinkbaby and thinksport
298
Tilvee
299
Tozai Group, LLC
300
True North Organic, LLC
301
Trukid
302
U.P. Bathworks
303
UV Natural International PTY LTD
304
Vapour Organic Beauty
305
Verdure Botanoceuticals Skin Care
306
Vitale Skin
307
Vitamoor Products International
308
W.S. Badger Company
309
Welstar
310
White Witch
311
Whole Truth Holistic Health Solutions
312
Wholistic, Inc
313
World Artisan Guild
314
WWBE
315
XANGO, LLC
316
Yellowstone Bees Inc.
317
Yes Pure Intimacy
318
Yes To Carrots
319
YOREGANICS
320
Zia Natural Skincare
321
Zoe Organics
322
Zosimos Botanicals, LLC