Farm Bill Politics
Reports & Consumer Guides
Worth Protecting: Farm Bill Politics
The largest and most successful farm businesses collect the lion's share of farm subsidies because farm lobbyists dominate the development of farm policies. As a result, farm policies do little to support family farmers and the environment and too much to protect the income of agribusiness. More than half of farm subsidies flow to Congressional districts represented on the House Agriculture Committee.
Common-sense amendments to place reasonable limits on how much premium subsidy a farm operator can receive will strengthen the program while still providing farmers with a generous safety net.
Read More
The budget-busting farm bill approved Wednesday night by the House Agriculture Committee and its leaders – Reps. Frank Lucas (R-Okla.) and Collin Peterson (D-Minn.) – is nothing but bad news for the environment.
Read More
Rep. Stephen Fincher (R-Tenn.) invoked the bible in support of a $20 billion cut to feeding assistance programs.
Read More
The House Agriculture Committee started the markup of their farm bill this morning and much of the debate focused on needless cuts to SNAP.
Read More
Today the Senate Agriculture Committee approved the farm bill with a vote of 15 to 5.
Read More
Two out of every five farmers who seek federal help in reducing water pollution from their fields or the amount of pesticides and antibiotics they use are being turned away because U.S. Department of Agriculture's Natural Resources Conservation Service lacks sufficient funding.
Read More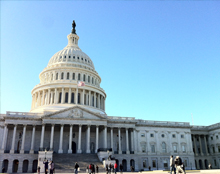 EWG's Kari Hamershlag describes why current proposals to reauthorize the federal farm bill are unfair to small farmers.
Read More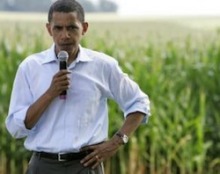 Roughly a third of all farmers receive direct subsidies from the government, according to USDA. Even more get federal support to buy crop insurance. So are farmers among those "dependent" Americans? And can President Obama really depend upon their support?
Read More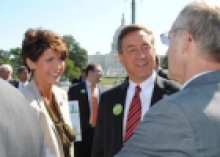 In the run-up to Election Day, you might think rural voters were looking for someone to blame for Congress' failure to pass a farm bill.
Read More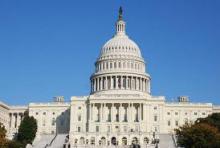 Environmental Working Group's latest update of the EWG farm subsidy database shows that 23 members of Congress, or their family members, benefitted from $6,140,634 in taxpayer-funded farm subsidy payments between 1995 and 2011.
Read More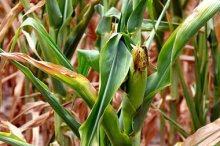 Even as extreme drought wreaks havoc on crops and communities across the Midwest, government officials are now confident that they can link recent bouts of extreme weather to man-made climate change.
Read More