Genetically Engineered Food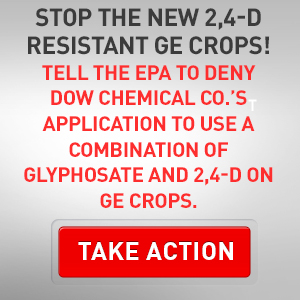 WE HAVE THE RIGHT TO KNOW WHAT IS IN OUR FOOD
More than 60 nations require labeling of genetically engineered food. But American consumers are left in the dark without the basic right to know if the food they eat or feed their families has been genetically engineered.
Genetically engineered foods were introduced to the public in the 1990's. Today, they can be found in more than 75 percent of our food supply.
Independent polls show that more than 90 percent of Americans of all political stripes support labeling GE food. Momentum for labeling requirements continues to grow. Labeling initiatives have been introduced in 27 states; two states have passed labeling laws.
It is time for Americans everywhere to exercise their right to know what's in their food.