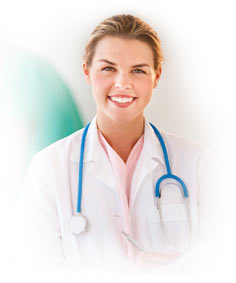 New rules issued by the Food and Drug Administration will allow most sunscreens on the market to claim that they help lower the risk of skin cancer and sun-related skin aging (FDA 2011a). Most experts agree that people should use sunscreens to protect their skin from the sun, but they disagree widely on how well these products actually work.
Studies of frequent sunscreen users have found a lower incidence of squamous cell carcinoma, a slow-growing tumor that is readily treatable by surgery, compared to people who use sunscreen infrequently or not at all. But scientists' conclusions are mixed on whether sunscreen use can avert the deadliest form of skin cancer, melanoma. A newly published study of a group of sun-savvy Australians found that the daily use of a SPF 15 sunscreen with good UVA protection along with other protection strategies reduced risk of melanoma diagnosis over a 10-year follow-up period (Green 2011). But other studies have concluded that sunscreen users are at increased risk of melanoma because they tend to subject themselves to more intense sun exposure (Gorham 2007). No one has the final answer.
Some studies suggest that using suncreens may give people a false sense of security. Users may stay out in the sun longer and be exposed to more radiation overall. Scientists also speculate that substances called free radicals, produced in skin when sunscreen chemicals break down in sunlight, may themselves promote cell damage and contribute to skin damage and cancer.
Another hunch: Inferior sunscreens with poor UVA protection, which have dominated the market for 30 years, may have led to this surprising finding.
The conflicting scientific findings have divided the experts, with some questioning whether sunscreens do anything to prevent skin cancer of any kind. Studies focused on the better, broad-spectrum sunscreens on the market now won't be published for years.
As it stands, many experts agree that there is no solid proof that sunscreens protect against skin cancer.
The FDA takes the position that "To date, there are no clinical studies demonstrating that use of any sunscreen alone can prevent skin cancer." (FDA 2011)
The National Cancer Institute says that "it is not known if non-melanoma skin cancer risk is decreased by staying out of the sun, using sunscreens or wearing protective clothing when outdoors. This is because not enough studies have been done to prove this." (National Cancer Institute 2011)
---
Experts divide into different camps when pressed to give advice on protection from the sun's damaging radiation.
Shade and clothing advocates
The International Agency for Research on Cancer (IARC) is one of many public health agencies that recommend taking other measures before using sunscreens:
"Sunscreens should not be the first choice for skin cancer prevention and should not be used as the sole agent for protection against the sun." – IARC 2001
The agency's experts have noted that people wearing sunscreens may be tempted to stay in the sun longer than is safe. They write: "The use of sunscreens can extend the duration of intentional sun exposure, such as sunbathing. Such an extension may increase the risk for cutaneous melanoma" (Vainio 2000). The agency advocates wearing protective clothing, seeking shade, timing outdoor play to avoid peak sun – and using sunscreen only then (IARC 2001).
Zoe Diana Draelos, editor of the Journal of Cosmetic Dermatology, has hypothesized that sunscreens may not be as safe as dermatologists contend and should be used only on exposed areas, like the hands, that cannot easily be covered with tightly woven clothing. She notes that wearing clothing "over most of the body, with sunscreen only applied to exposed areas, such as face and hands, might minimize systemic levels and prevent problems, which as of yet are poorly understood" (Draelos 2010). Among these problems is the potential hormonal toxicity of sunscreens' active ingredients (Draelos 2010, Janjua 2008, Soto 2005). Whole-body application of sunscreens would increase systemic absorption of these ingredients through the skin and the risk of adverse health effects.
Sunscreen – within reason
A 2009 article in the British Journal of Dermatology suggested that "despite the lack of evidence demonstrating the efficacy of modern sunscreens in preventing melanoma… it would be irresponsible not to encourage their use, along with other sun protection strategies, as a means of combating the year-on-year rise in melanoma incidence" (Diffey 2009). Similarly, the American Academy of Dermatology said in a 2009 statement: "To protect against skin cancer, a comprehensive photo-protective regimen, including the regular use and proper use of a broad-spectrum sunscreen, is recommended."
But don't shut out the sun
Many scientists warn against overreacting, because sunlight stimulates the skin to produce vitamin D, which enhances overall well being (Fielding 2010, Lucas 2008) and possibly lowers skin cancer risks (Tang 2010). As well, according to scientists at the Los Angeles County Department of Public Health, "avoiding sun exposure by staying indoors more may come at the cost of adequate physical activity. The consequences of overweight and obesity, cardiovascular disease, and, yes, potentially many non-skin types of cancer indicate that there are important trade-offs between messages to reduce sun exposure and messages to get regular sun exposure to stimulate the production of vitamin D and to get adequate physical exercise." (Fielding 2010) A range of experts say vitamin D's benefits should be considered in issuing recommendations for sun protection and sunscreen use (Grant 2009, Reichrath 2009, Tang 2010).
Bottom line
The uncertainties surrounding sunscreens might tempt people to give up on them altogether. That's not the right answer. Despite the unknowns, public health agencies still recommend using sunscreens. But the first line of defense against harmful radiation should be shade, protective clothing and avoiding the midday sun.